Namco announces 3 Vita launch games
Katamari, Ridge Racer, Shinobido lined up.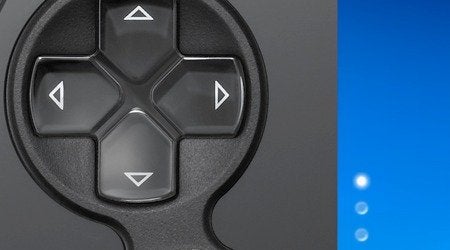 Namco Bandai has confirmed it will have three games on shelves for the PlayStation Vita's European launch next year.
You'll be able to grab oddball collect 'em up Touch My Katamari, ninja assassin sequel Shinobido 2: Revenge of Zen and console launch perennial Ridge Racer when Sony's new handheld arrives on 22nd February.
A full European launch line-up for the system hasn't been announced yet, though Japan gets the following titles when it goes on sale there in December:
BlazBlue Continuum Shift Extend (Arc System Works)
Project N.O.E.L.S. (working title) (Arc System Works)
3gokushi touchbattle (working title) (AQ Interactive)
Ultimate Marvel vs. Capcom 3 (Capcom) - Launch title
Nature of Night of Kamaitachi - 11th visitor, A Suspect (tentative) (Chunsoft)
F1 2011 (Codemasters)
Dream C Club Zero Portable (D3 Publisher)
Niconico (Dwango)
Fis Oh (Kadokawa Games)
Touch My Katamari (Namco Bandai)
Ridge Racer (Namco Bandai)
Disgaea 3 Return (Nippon Ichi Software)
Virtua Tennis 4: World Tour Edition (Sega)
@field (Sonic Powered)
Uncharted: Golden Abyss (Sony)
Little Deviants (Sony)
Minnato Issho (Sony)
Hot Shots Golf Next (Everybody's Golf Next) (Sony)
Yuusha no kiroku (TBD) (Sony)
Monster Radar (Sony)
Shinobido 2: Tales of the Ninja (Spike)
Army Corps of Hell (Square Enix)
Lord of Apocalypse (Square Enix)
Dynasty Warriors Next (Tecmo Koei)
Dark Quest (Ubisoft)
Michael Jackson: The Experience HD (Ubisoft)