Kabal and D'Vorah are making a return in Mortal Kombat 11
Pulp friction.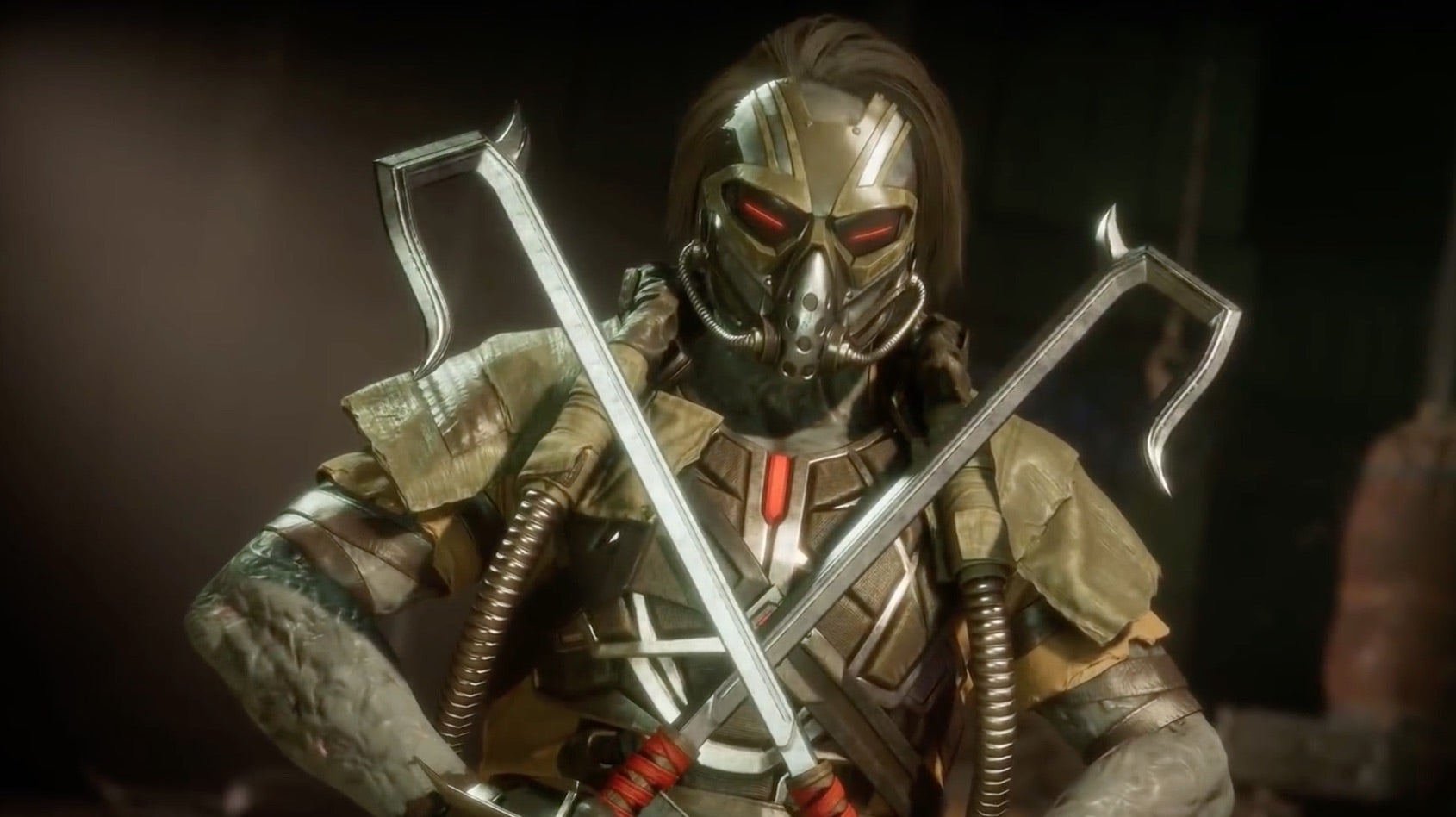 Mortal Kombat fans hoping to see a few more old faces when the gruesome fighting series' eleventh instalment launches later this year are in luck: developer NetherRealm has revealed that masked swordsman Kabal and the insectoid D'Vorah are making a return.
Kabal, a former member the Black Dragon crime syndicate, first debuted in Mortal Kombat 3 back in 1995, and was originally intended to be one of the good guys. However, various story shenanigans since then have seen Kabal defeated and resurrected on the side of evil, which is where we find him in Mortal Kombat 11.
Kabal's latest appearance (his first as a playable character since Mortal Kombat in 2011) sees the return of his iconic hookswords and respiratory mask, but introduces an enhanced move set. His new face-meet-floor Fatality, which debuts in the trailer below, really is quite something.
Also confirmed as returning in Mortal Kombat 11 is insect-inside-a-human D'Vorah, who last appeared in 2015's Mortal Kombat X - so her absence perhaps hasn't been as keenly felt as Kabal's. D'Vorah was unveiled during the latest Inside Xbox livestream, but no footage was shared of the character in action. Hopefully she'll get the full introductory trailer treatment soon.
Last month, NetherRealm announced that Mortal Kombat 2's flesh-munching Baraka and Mortal Kombat 9's blood-manipulating Skarlet would also be returning as playable characters in the series' eleventh outing. They join Mortal Kombat regulars including Scorpion, Raiden, Sub-Zero, and Sonya Blade, alongside new characters such as Geras, who can control time.
Mortal Kombat 11 releases on Xbox One, PlayStation 4, and PC on April 23rd, and arrives on Switch in May. A closed beta is scheduled for March 28th on PS4 and Xbox One.