NetherRealm unveils first gruesome gameplay footage of Mortal Kombat 11
And WWE's Ronda Rousey as Sonya Blade.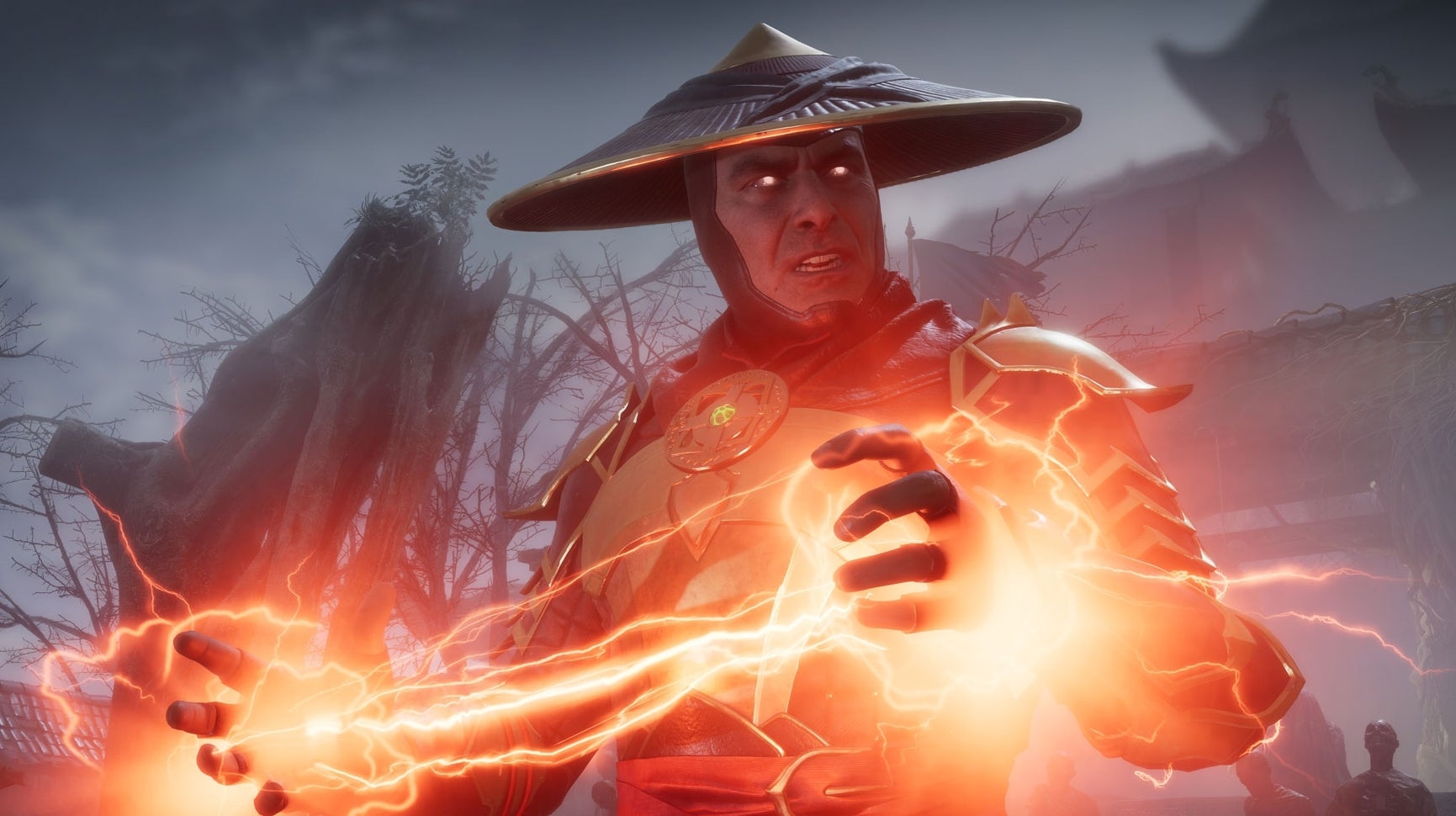 NetherRealm has unveiled the first gore-drenched gameplay footage of its upcoming fighter Mortal Kombat 11, which launches on Xbox One, PS4, Switch, and PC later this year.
Mortal Kombat 11's first proper airing occurred during a relatively brisk reveal event, held in Los Angeles and livestreamed across the internet earlier today. Alongside a whole bunch of typically gruesome gameplay (which has now been released as a separate video, below), it offered glimpses at a handful of new features for the long-running fighting series, plus several other miscellaneous unveilings.
Much of the event's run-time was spent shining a light on Mortal Kombat 11's character roster. Joining the iconic likes of Scorpion, Raiden, Sub-Zero, and Sonya Blade (who, it was announced, will be voiced by WWE fighter Ronda Rousey), are new faces - including time-controlling Geras - and a few fan-favourites that haven't been seen in a while. Mortal Kombat 2's flesh-munching Baraka is back, for instance, as is Mortal Kombat 9's blood-manipulating Skarlet.
According to NetherRealm, every member of the line-up will support Mortal Kombat 11's new custom character variations feature, which enables players to create their own dramatically different, and seemingly elaborate, looks for their favourite fighters.
Elsewhere, NetherRealm's reveal event offered a peek at some of Mortal Kombat 11's overhauled fighting mechanics, including new separate meters for offensive and defensive moves, powerful Fatal Blow opportunities which now trigger once a character's health dips below 30 percent, plus Flawless Blocks which, when successful, open a window for counters.
The developer also shared Mortal Kombat 11's cinematic story prologue, plus ample Fatalities for those that like their gore as ludicrously over-the-top as possible. Gruesome highlights, some of which you can see below, included helicopter beheadings, blood-spear eye-poppings, a good old-fashioned spine-ripping, and even a reverse-punch face removal.
Rounding off the livestream, NetherRealm unveiled Mortal Kombat 11's Kollector's Edition, which includes a life-sized golden Scorpion mask, and confirmed that its Xbox One and PS4 closed beta (accessible to those that pre-order the game) will begin on March 28th. Mortal Kombat 11 releases on Xbox One, PS4, and PC on April 23rd, and arrives on Switch in May.