Julian Gollop's Chaos Reborn now has a single-player quest mode
And co-op.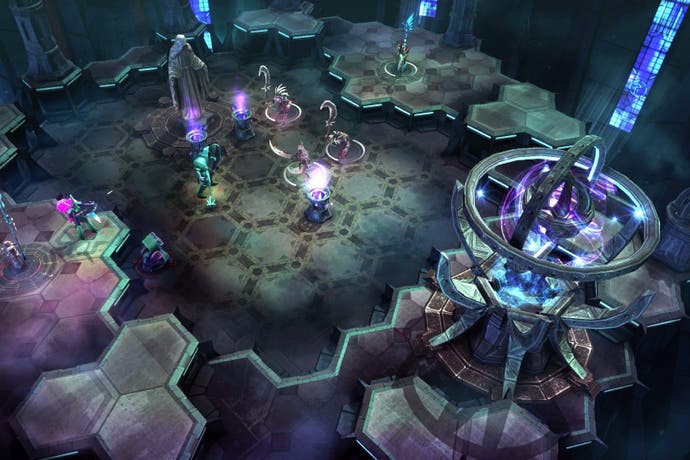 Chaos Reborn, the turn-based strategy game from Julian Gollop, the designer of the original XCOM games, now has a single-player quest mode.
In it you explore different realms and battle wizard lords and kings. There's also a co-op mode where you can play with others, and four new environment types.
The new additions come by way of an update that brings the game up to v0.28. Here are the details, courtesy of the Chaos Reborn Steam page:
Realm quest mode featuring multiple realm quests of varying difficulties.
Co-op mode for specific battles.
Realm high score tables.
New battle environments implemented for Mana Fluxes, Mountains, Forests, Plains and Palaces. Some of the multiplayer maps are converted to new environment types.
Procedural battle map generation for realm battles (this may be introduced to multiplayer games at some point).
Realm high score tables for realms you have completed. See how you did compared to other players.
Multiplayer league tables are accessible for current and previous season, equipped and classic.
The matchmaker now allows you to set multiple preferences for game mode and competition type.
The equipment no longer has a levelling system - all equipment starts at maximum level. Equipment can be traded in for gold, not XP (there is some work needed to tidy up the equipment interfaces still).
The Fountain of Life no longer resurrects wizards.
Wizard is no longer engaged when hiding in a magic tree.
Shadow trees can now be subverted.
Buffs are now applied to web and bulldoze attack values.
Wizard level no longer affects the mana value of wizards in battle.
Manticore movement range is reduced from 4 to 3.
Gollop, who launched the multiplayer portion of Chaos Reborn on Steam as an Early Access title in December 2014, plans to add more to the quest mode over the next few weeks.
There's a new trailer, below.