Call of Duty: Advanced Warfare's first DLC pack out 27th January
Kevin Spacey was just the beginning.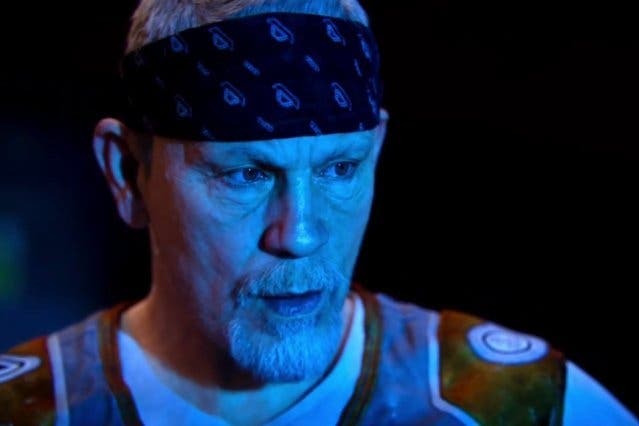 The first DLC pack for Sledgehammer's first-person shooter Call of Duty: Advanced Warfare launches on 27th January, Activision has announced.
The Havoc DLC launches on Xbox first, as is Call of Duty tradition. Other platforms usually get COD DLC a month after Xbox. Four DLC packs are planned for Call of Duty: Advanced Warfare in 2015. Havoc is the first.
For Havoc, Activision snagged John Malkovich, Bill Paxton, Rose McGowan (Charmed) and Jon Bernthal (The Walking Dead) to play characters in the new Exo Zombies mode, which straps Exo suits to zombies and says "go ahead and go".
Exo Zombies mode includes a story that revolves around a DNA bioweapon that spawned a zombie takeover of an Atlas research facility. It's told through the eyes of four employees of the Atlas corporation, played by Malkovich, Paxton, McGowan and Bernthal. They're described as "un-trained and underprepared". Good luck, guys.
Havoc also includes four new multiplayer maps, a new weapon and a custom weapon variant.
The four new maps are Core, Urban, Sideshow and Drift (you can see a detailed breakdown in the video below). The new weapon is the AE4 directed energy assault rifle, and the custom variant is the AE4 Widowmaker.