CoD: Advanced Warfare's Havoc DLC dated for PSN and PC in Feb
UPDATE: PC version delayed a week.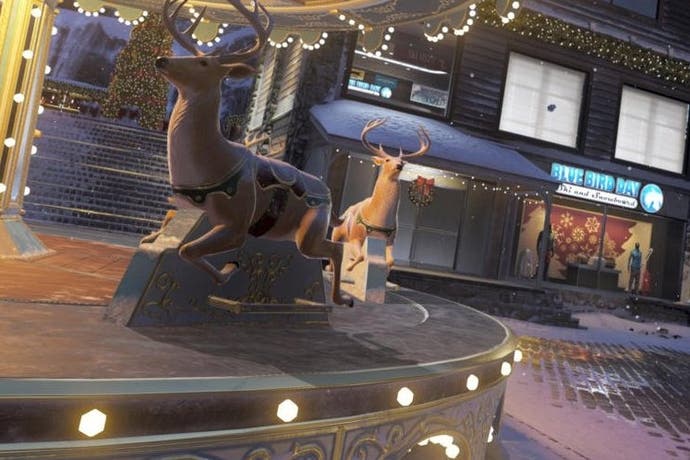 UPDATE 26/02/2015 7.34pm: The PC version of Havoc has been delayed until 3rd March, Activision has announced.
This is due to "an unexpected issue" with the PC release. "We don't take this decision lightly, but rest assured that our team is working with Activision to get this content to the PC community as quickly as possible," the publisher said.
But there's a plus side to all this. "In the meantime, we're turning on ‪DoubleXP‬ for all PC players to enjoy," Activision added. Hope that will tide PC players over.
ORIGINAL STORY 05/02/2015 1.17am: Call of Duty: Advanced Warfare's Havoc DLC is due on 26th February for PS4, PS3 and PC.
It launched last week on 27th January for Xbox One and Xbox 360, where it costs £11.59 a la carte and is otherwise included in a Season Pass.
This add-on contains the new Exo Zombies mode where players assume the roles of characters played by John Malkovich, Bill Paxton, Rose McGowan and Jon Bernthal as they face off against the undead in Exo-suits.
It also adds four new maps (Core, Urban, Sideshow and Drift) as well as a new weapon, the AE4 directed energy assault rifle, and the AE4 Widowmaker custom variant.
Eurogamer contributor Jon Denton called Havoc "a very decent package overall."
"As part one of the Season Pass, this is a strong chunk of content for the sharpest COD in years," he wrote in his Havoc review.