CoD: Advanced Warfare's Supremacy DLC adds Bruce Campbell next week
UPDATE: Chin up! Here's a new Ash-kicking trailer.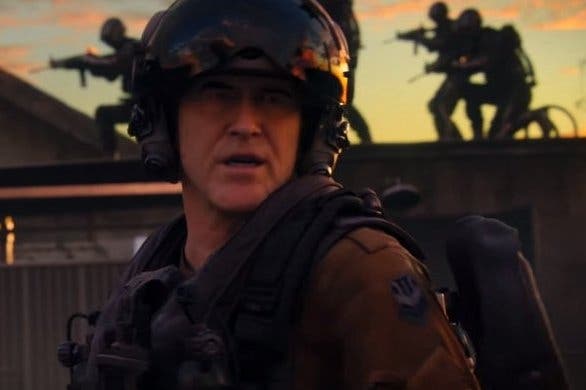 UPDATE 01/06/2015 7.15pm: Here's a new trailer of Exo Zombies' Carrier episode, featuring loads of playable Bruce Campbell.
As an added treat, we get to hear him say Solid Snake's best line from Metal Gear Solid 2.
ORIGINAL STORY 26/05/2015 7.45pm: Call of Duty: Advanced Warfare's third DLC expansion, Supremacy, is due on 2nd June and adds The Evil Dead star Bruce Campbell to its Exo Zombies series.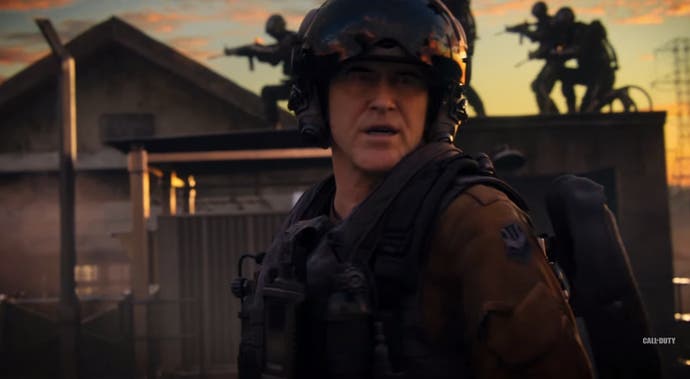 Like all of Advanced Warfare's DLC, Supremacy is a timed exclusive for Xbox One and Xbox 360, but it will arrive on PS4, PS3 and PC after the 30-day exclusion period expires.
Supremacy will add four new maps such as Skyrise: A revamped version of CoD: Modern Warfare 2's Athens, Greece-based 'Highrise' stage transplanted to 2054; Parliament, a medium-sized map set aboard a military cargo ship heading down the River Thames; Kremlin, a medium-sized map set in the Kremlin; and Compound, a small, symmetrical map based in the Colorado wilderness.
We'll also see the Exo Zombies series' third episode, Carrier, in which Bruce Campbell teams up with John Malkovich, Bill Paxton, Rose McGowan and Jon Bernthal because why not? Carrier will also feature new enemies, weapons and Sentinel support squads.
Check out Ash and the gang eviscerate zombies in the Supremacy trailer below: