Buy one, get one half price on these top Switch games
Mario Odyssey, Pokémon and Mario Maker all included!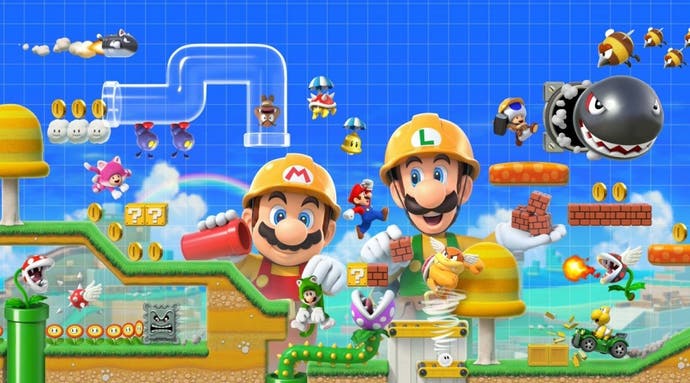 UPDATE: The buy one, get one half price sale is now also live at Amazon. You can find some of the best prices on all the games included in the promotion here, so pick your pair starting at around £60 and make a saving!
Original Story: The biggest Switch games rarely see significant discounts, but here's an offer that lets you buy one, get one half price on a number of the console's most well-known titles.
All of the heavy-hitters are included, some of which were only released in the last month. There's Super Mario Odyssey, Mario Maker 2, Marvel Ultimate Alliance 3 and Dragon Quest Builders 2 - just to name a few.
It seems GAME and Argos are the two retailers currently running the promotion, and there are more potential savings up for grabs depending on where you choose to shop.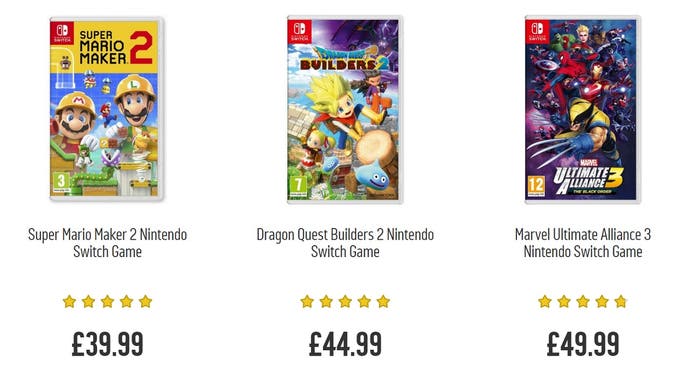 Go with Argos, for example, and you can get Super Mario Odyssey and Mario Maker 2 for just £64.98. Just a heads up, it seems the offer isn't always tracking properly after you add the games to your basket. Argos is aware of this and the problem should be sorted soon.
There don't appear to be any issues with GAME, so you can pick up a combo of Pokémon Let's Go Pikachu and Super Mario Maker 2 for £74.98. Obviously, that's a less exciting discount, though!
You can find the full list of included games just below:
Super Mario Maker 2
Dragon Quest Builders 2
Marvel Ultimate Alliance 3 - The Black Order
Mario Kart 8 Deluxe
Super Mario Odyssey
Splatoon 2
Donkey Kony Country: Tropical Freeze
Super Mario Party
Mario Tennis Aces
Pokémon Let's Go Pikachu
Pokémon Let's Go Eevee
Super Mario Bros. U Deluxe
Yoshi's Crafted World
According to both sites, this promotion will be live until 28th August.
For even more gaming offers, be sure to check out Jelly Deals where you can find our hub page dedicated to everything in the End of Summer Sale at Amazon, our collection of the best SD cards for Nintendo Switch and our pick for the best Nintendo Switch stylus. You'll definitely want the latter if you're thinking of getting Mario Maker 2 in this deal!