"Initial" Star Wars Battlefront 2 loot box-related changes go live
"Steps toward making much larger changes."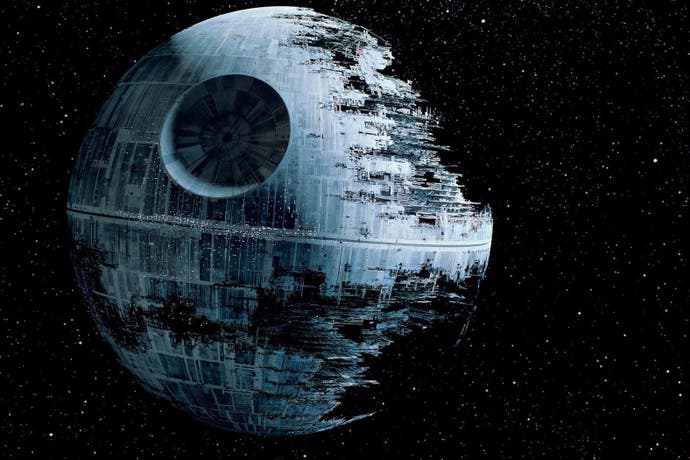 The first of EA's adjustments to the loot box ecosystem in Star Wars Battlefront 2 have gone live but they're insignificant and skirt the bigger issue. In other words, the loot box system remains the same.
What's changed is the speed at which you can earn things.
End-of-round credit pay-outs have been upped across the board, "specifically bumping the top players on each team by even more". This means skilled players will earn credits more quickly.
The Arcade mode daily credit cap has been increased to 1500, and you will receive more crafting parts from daily loot boxes to go towards upgrading your Star Card abilities.
Obviously these changes aren't going to fix Star Wars Battlefront 2 but, as EA DICE was at pains to point out, they're only a start. "These are only some initial steps toward making much larger changes," said the SWBF2 credit changes blog post.
"It's been a busy few weeks for Star Wars Battlefront 2," the post added. "We're excited to have launched the game to the world but recognise that there have been some challenges along the way. We have learned a lot and are making adjustments to the game to ensure the best experience possible."
Tomorrow EA DICE will also begin rolling out The Last Jedi-themed content in Battlefront 2, with a factional meta-game where you get to pledge allegiance to The First Order or The Resistance and complete challenges to increase your faction's standing.
But the main dollop of Last Jedi content comes 13th December, more or less alongside the movie release, when new heroes Finn and Phasma will be unlockable - if you have enough credits - as well as: new planetary map Crait, new Starfighter Assault map D'Qar, Tallie Lintra's new A-wing Hero ship, and an upgrade for Poe's X-wing.
"Thank you again for your passion around this game," the post closed. "Star Wars is special to all of us, and we all want to experience that world in fun, exciting ways. If you're already playing the game and are loving it, we want to thank you for taking the time to do so. We have a lot planned, and are excited to show you what's to come."