Indie horror Deadlight announced for XBLA
Developer boasts Diablo III, Heavy Rain veterans.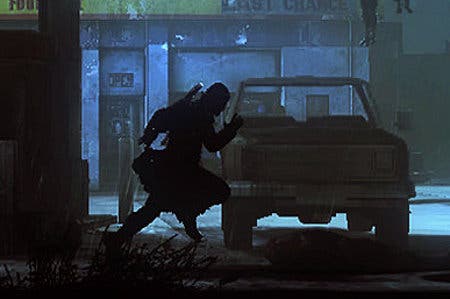 Spooky platform puzzler Deadlight will be released on Xbox Live Arcade this summer, developer Tequila Works has announced.
Deadlight is set in a dark, apocalyptic version of 1980s America. First screenshots appear to show main character Randall Wayne silhouetted against various grim backdrops, wielding a gun and pickaxe.
Madrid-based developer Tequila Works was founded in late 2009. Deadlight is the indie outfit's first project and will be published by Microsoft Studios exclusively for XBLA.
The team boasts development veterans from the Commandos and Motorstorm series, Castlevania: Lords of Shadow, Diablo III, Heavy Rain, and Overlord II.
"Our philosophy is to create tasteful things," Tequila Works boss Raúl Rubio said. "Our team integrates highly experienced people who still keep the ability to see the world with amazement every day, and enjoy challenging their creative talents."
"Being published by Microsoft Studios, one of the world's largest publishers, is a true reward for all the team's hard work."
First screenshots of the game lie below.