Microsoft's Summer of Arcade 2012 posts uninspiring sales
Wreckateer is worst-selling title in promotion for years.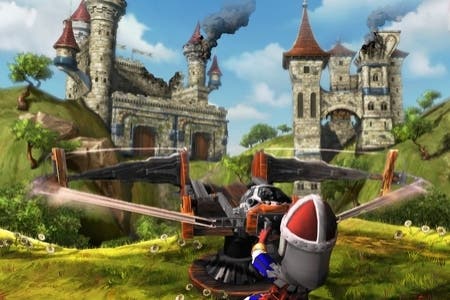 This year's Summer of Arcade promotion for Xbox Live Arcade has posted overall uninspiring sales, with Kinect Angry Birds-style game Wreckateer the worst-selling Summer of Arcade title in the promotion since at least 2009.
Wreckateer notched up just 6629 players during its first week on sale, Gamsutra reported, the worst total for a Summer of Arcade game since at least 2009.
(The promotion began in 2008, but there are no records to chart that year's sales.)
2012's selection comprised of Tony Hawk's Pro Skater HD, Wreckateer, Deadlight, Hybrid and Dust: An Elysian Tale.
Hybrid, a third-person shooter from Scribblenauts developer 5th Cell, followed Wreckateer as the promotion's second worst-selling game since records began. It notched up 12,168 players during its first week. 8150 gamers joined in its second week, trailing off to just 2654 more during its third.
Numbers weren't all bad - more than 98,000 signed up to Tony Haw HD during its launch week, while more than 53,000 bought Deadlight and 32,000 got swept up in Dust: AET.
Overall, 2012 has not been a bad year for Xbox Live Arcade gaming. Trials Evolution and Minecraft both smashed sales records, while indie successes such as Fez and Spelunky have found critical acclaim.
Indeed, sandwiching this year's Summer of Arcade between such highlights and Valve's Counter-Strike: GO may have exacerbated the problem.
CS:GO recorded 145,709 players during its first week on sale - demonstrating that, while this year's Summer of Arcade may have been a damp squib, there's life on the platform yet.