Indie adventure Stick it to the Man announced for PS3 and Vita
Adventure Time's comic writer is penning the script.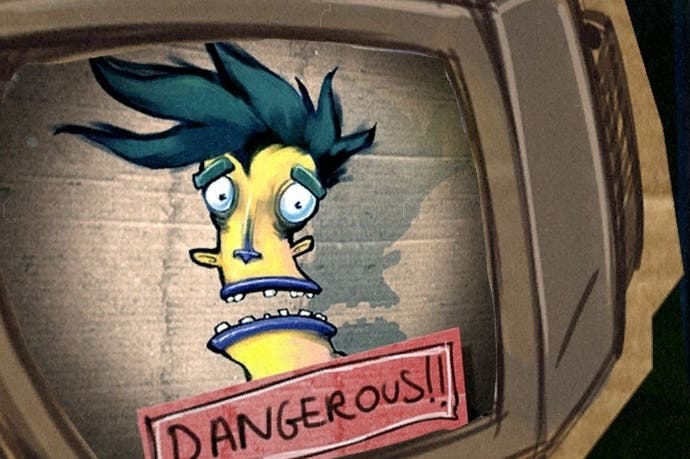 Swedish indie developer Zoink has revealed the intriguing-looking Stick it to the Man for PlayStation 3 and Vita.
A mix of platforming and adventure genres, players can alter the game's stylised 2D world by slapping stickers on its objects and inhabitants.
The game's hero, Ray, can also listen in on people's thoughts, which he hears as an inner monologue.
Over 100 characters feature, with a combined 10 hours of voice acting recorded. The script was penned by Adventure Time comic writer Ryan North, who also created Dinosaur Comics.
There's no firm release date yet, but Stick it to the Man should be ready for launch sometime later this year.