Stick it to the Man is Steam bound next week
It also just arrived on Vita.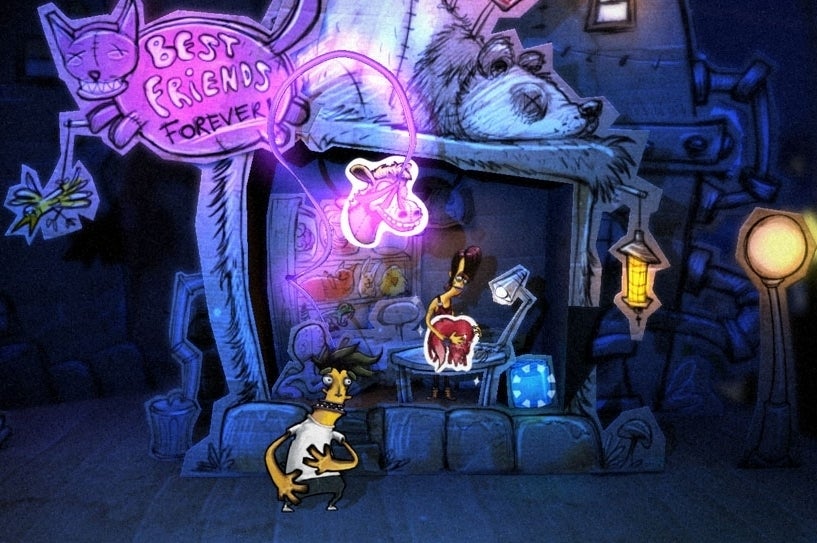 Swedish developer Zoink's kooky psychedelic adventure Stick it to the Man is coming to PC on 13th December via Steam.
Additionally, Stick it to the Man just arrived on Vita yesterday, too, joining its PS3 brethren. Remember, it's a Cross-Buy offering, so if you have it on PS3 already you won't have to pay extra to play it on the go.
I had a good time with the little I played of Stick it to the Man when I previewed it at E3. The dialogue - aided by Adventure Time and Dinosaur Comics scribe Ryan North - was worthy of some of Double Fine's best zingers and there was plenty of 90s Nickelodeon charm to its grotesque cast of misfits. Get a load of its mental madcap mayhem in the launch trailer below.