Horizon: Zero Dawn PC version gets August release date
PC features also detailed.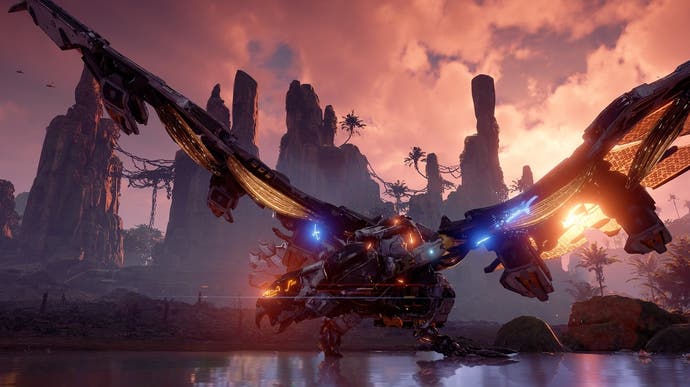 Guerrilla Games' previously PlayStation 4 exclusive open-world action adventure Horizon: Zero Dawn will be making its way to PC on 7th August.
Horizon: Zero Dawn, which charts the adventures of outcast and hunter Aloy as she journeys across a future Earth where robotic wildlife roams free, comes to PC in its Complete Edition guise. As you might imagine, that includes Horizon: Zero Dawn's base game and Frozen Wilds expansion, but there's also a digital art book and a variety of outfits and weapons (mostly pre-order bonuses from the PS4 version) included too.
To accompany the launch date news, Guerrilla has also released a new trailer, which you can see below, detailing some of the platform-specific features and enhancements coming to PC.
There are improved reflections and dynamic foliage, and the PC version can be experienced with unlocked frame rates, ultra-wide support, and a range of other graphical options too. There's also controller mapping and a benchmarking tool.
All that will be available to PC players when Horizon: Zero Dawn comes to the platform on 7th August. It'll cost £32.99 on Steam and £39.99 on the Epic Games Store.