Here's everything in Watch Dogs 2's £29.99 season pass
Can you hack not having it?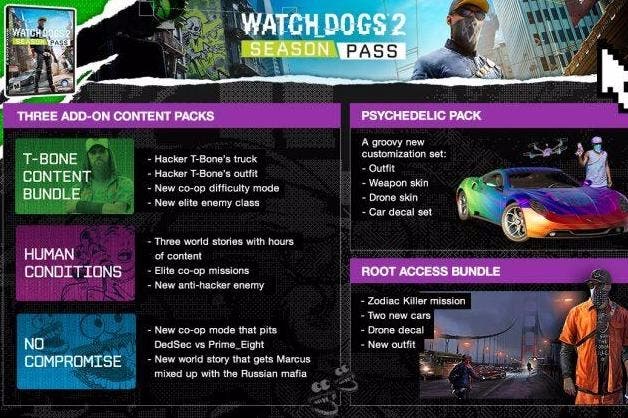 Watch Dogs 2 has a season pass, because of course it does.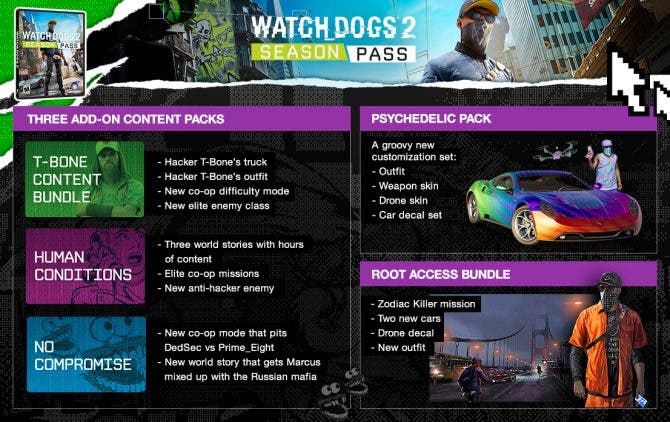 For £29.99 you'll get five extra story missions, more co-op modes and some new outfits and other things like that.
The meatiest of the post-launch packs looks like it will be the Human Conditions add-on, with three of the above new missions. The trailer below describes them as hour-long (we presume, each).
One features Jordi, possibly the best character from Watch Dogs 1 (not a huge claim, to be fair), who until now we hadn't heard was back.
You'll also get a pack of skins which will coat everything you own in psychedelic colours and a mission which surrounds the famous Zodiac serial killer.
I really enjoyed my time with Watch Dogs 2's opening hours - sans season pass. If you fancy more, though, this may be your thing.