Here's everything announced in today's Nintendo Direct Mini
Kingdom Hearts! Fuser! Taiko! Just Dance 2021!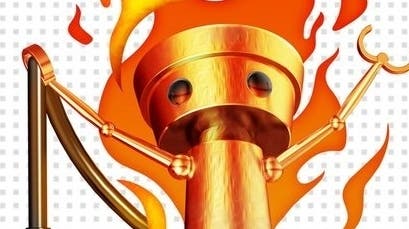 This afternoon saw the surprise release of a new Nintendo Direct Mini: Partner Showcase video, focusing on various upcoming third-party games headed to Nintendo Switch.
Of course, this means no Nintendo-developed games today (though it shouldn't be too long now...) Instead, the video stars a smattering of announcements from other publishers.
The headline reveal was of Puyo Puyo Tetris 2, which is coming to Nintendo Switch and other platforms in December. It features a four-player online mode, new campaign and a fresh Skill Battle mode with new power-ups.
The rhythm action Kingdom Hearts: Melody of Memory was showcased, specifically a Nintendo Switch-exclusive mode called Free-for-all which lets you play in local multiplayer with up to eight players overall.
Keeping with the musical theme, Harmonix's Fuser is headed to Switch this autumn while Taiko No Tatsujin: Rhythmic Adventure Pack features two games from the popular taiko drum series and over 130 songs, and is due this winter.
Ubisoft's Just Dance 2021 returns with another 40 tracks including Dua Lipa's Don't Start Now and Twice's Feel Special. It launches for Switch on 12th November.
Collection of Saga Final Fantasy Legend brings together the first three Game Boy titles in the series to commemorate the series' 30th anniverary. It arrives 15th December.
Big Rumble Boxing: Creed Champions features Rocky-style training montages and an underdog-becoming-champion story, which is due in spring 2021.
Other upcoming Switch games include Jump Force Deluxe Edition (28th August), Final Fantasy Crystal Chronicles Remastered Edition (27th August), the retail version of Minecraft Dungeons (8th September) and Captain Tsubasa: Rise of New Champions (28th August).
Watch the full broadcast below: