Puyo Puyo Tetris 2 coming to Nintendo Switch this year
Also dropping for PS4, PS5, Xbox One, Xbox Series X.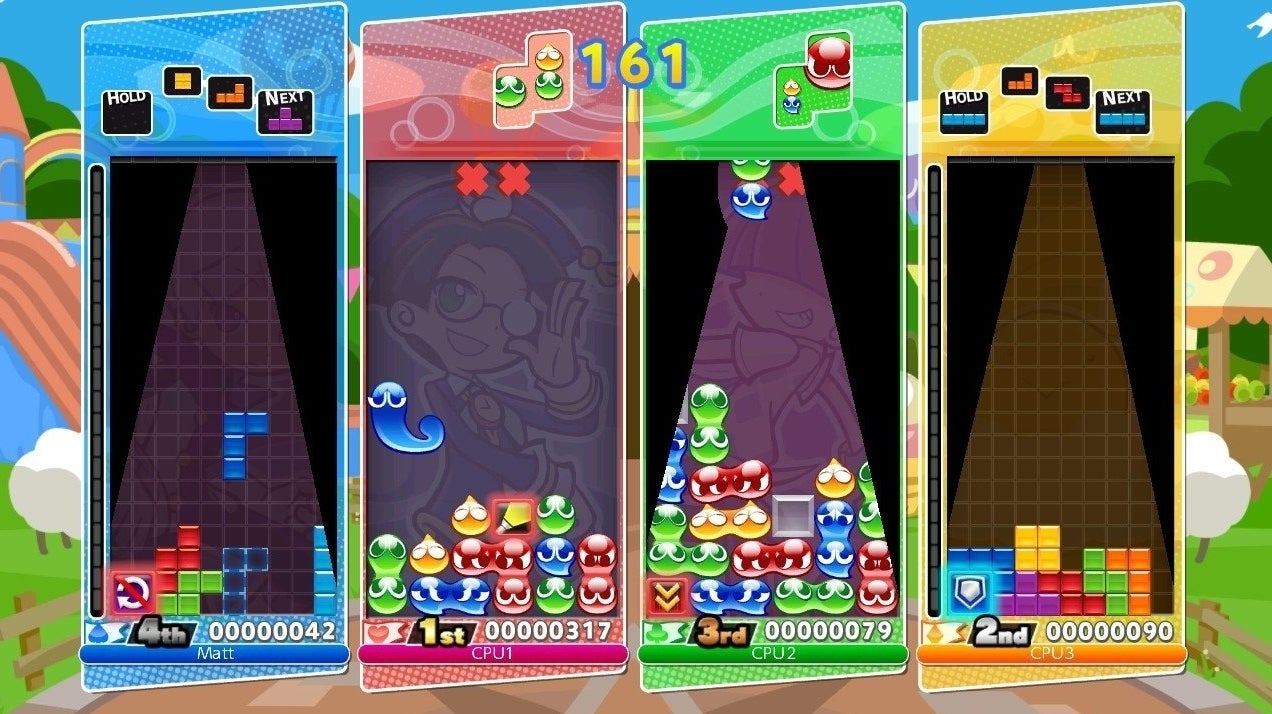 The brilliant Puyo Puyo Tetris is getting a sequel for Nintendo Switch, PlayStation 4, PS5, Xbox One and Xbox Series X.
Puyo Puyo Tetris 2 will launch on 8th December (its PS5 version is officially "at the end of 2020"), support Smart Delivery on Xbox and will also upgrade for free on PlayStation. A Steam release will follow in 2021.
The sequel has four-player online multiplayer and all the offline modes from the original game, as well as a new Skill Battle Mode with new gameplay-changing effects.
A second slice of Puyo Puyo versus Tetris story will also be included via the sequel's new Adventure Mode too. (The original campaign was surprisingly good, so it's nice to hear another chapter is coming.)
Today's announcement was timed to go live alongside Nintendo's latest Switch Partner Showcase video. You can see Puyo Puyo Tetris 2 in action below at the 8:30 mark.