Here's the first gameplay trailer for Call of Cthulhu, the other new Lovecraft video game
Out in October on PS4, Xbox One, and PC.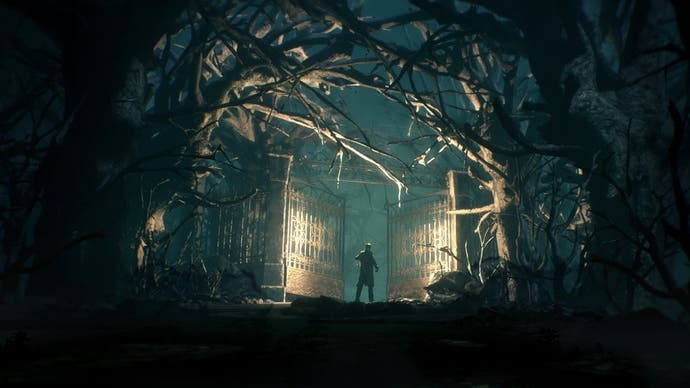 Earlier this week, developer Frogwares shared more of its open-world, Lovecraft-inspired detective adventure The Sinking City, and it's looking more and more promising with each new peek. However, it's not the only Lovecraft video game on the horizon - there's also publisher Focus Interactive's Call of Cthulhu, which has now received its very first gameplay trailer.
Call of Cthulhu is, as its name implies, the official video game adaptation of the much-loved classic pen and paper RPG - and, interestingly enough, was originally being worked on by Frogwares before behind-the-scenes shenanigans saw Styx: Master of Shadows developer Cyanide Studio take over the reigns. And now we have two Lovecraft games!
Cyanide's offering, which has previously been described as "an RPG-Investigation game with psychological horror and stealth mechanics", casts players as Edward Pierce, setting them the task of investigating the mysterious Hawkins Mansion in Boston, Massachusetts, and the circumstances behind the tragic deaths that occurred within its foreboding walls.
That involves hunting for clues, interrogating characters, solving crime scenes and, apparently, overcoming both physical and mental danger. "Helped and hindered by the mysterious locals of Darkwater Island", explains the latest press release, "your journey cuts the line between sanity and madness as the hunt for truth brings Pierce ever closer to the Great Dreamer."
You can see some of that line straddling journey unfold in the new gameplay trailer above - which features a smattering of crime scene investigating from early on in the adventure, some suitably atmospheric visuals, and at least one extraordinarily luxuriant beard.
Lovecraft's brand of cosmic horror is a rich vein for video games, so it's always nice to see another developer have a crack at bringing it to life - and we'll know how Cyanide has fared pretty soon, as Call of Cthulu is set to release on PC, Xbox One, and PS4 on October 30th.