Here's 2 minutes and 13 seconds of the glorious Ghost of Tsushima
An emotional rollerghoster.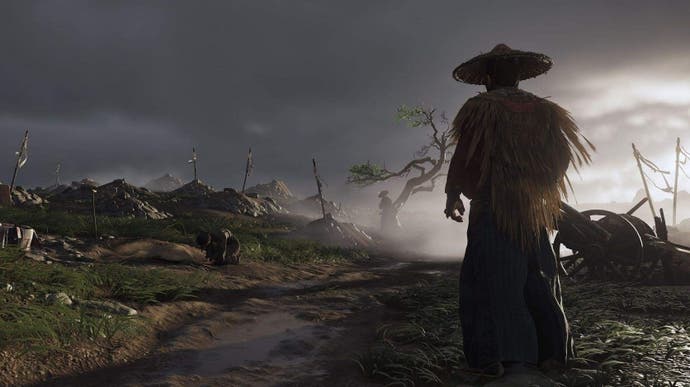 I'm not sure if this will make your wait better or worse, but if you're counting down the sleeps until Ghost of Tsushima arrives, PlayStation Japan has released a new teaser trailer ahead of the game's release next Friday.
The trailer kicks off with a peek at the Kurosawa Mode - a black and white film grain that mimics the old samurai films of Akira Kurosawa - and then offers an astonishing peek at developer Sucker Punch's open-world samurai adventure.
Here, take a look for yourself (thanks, alt/char):
The extended look we got at May's State of Play presentation already intimated that Ghost of Tsushima was going to be gorgeous, and this latest teaser only reinforces that fact.
Showing this latest footage - which includes cinematics and gameplay paired with a truly epic soundtrack - I reckon it'll likely only make the wait that little bit harder. Sorry.
Ghost of Tsushima is out on Friday 17th July, 2020, on PlayStation 4.