Halo Wars 2 release date set for February
UPDATE: £64.99 Ultimate Edition detailed.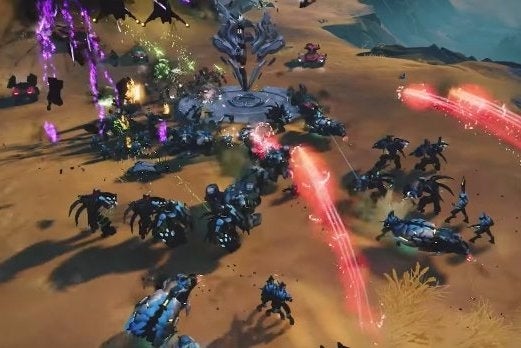 UPDATE: Halo Wars 2's Ultimate Edition has been revealed.
Priced at £64.99, it includes the core game, the Season Pass, and Halo Wars: Definitive Edition.
The Season Pass will include over six months worth of new content with a campaign expansion and plenty of new units and Leaders.
The Halo Wars 2: Ultimate Edition will also let you play Halo Wars 2 four days early on 17th February.
ORIGINAL STORY: Halo Wars 2 is now slated to launch on 21st February 2017 for Xbox One and Windows 10.
That may seem far away, but the good news is there's a multiplayer beta available starting today. It runs through 20th June.
Developed by Creative Assembly (Total War series, Alien: Isolation) in association with the Halo series' current developer 343 Industries, Halo Wars 2 will be comprised of 13 campaign missions and it will support up to six-player multiplayer.
Check out the RTS in action in Halo Wars 2's E3 trailer below:
Read up on what else Microsoft announced at their conference with our E3 guide.