Jelly Deals: Halo Wars 2 down to £24.99 with 3 months Xbox Live Gold free
Well Halo there.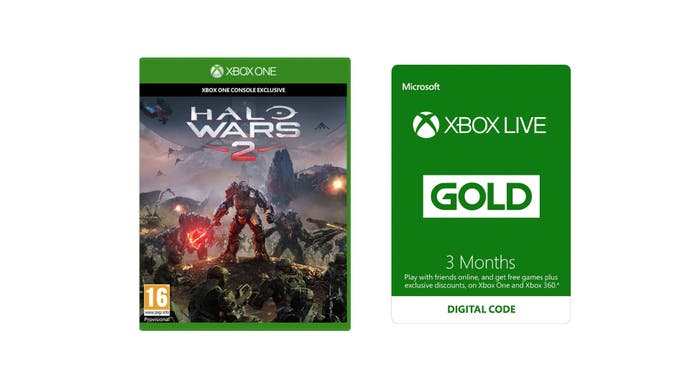 A note from the editor: Jelly Deals is a deals site launched by our parent company, Gamer Network, with a mission to find the best bargains out there. Look out for the Jelly Deals roundup of reduced-price games and kit every Saturday on Eurogamer.
---
If you happen to be an Xbox One owner as well as a Halo fan (fancy that, eh?), you may want to check out Argos today. Over there, you can get yourself an Xbox One copy of Halo Wars 2 for its lowest price since launch - £24.99. Not only that, you'll get a three-month Xbox Live Gold membership thrown in for free, just because Argos likes your face. Three months of Xbox Live Gold usually costs around £14.99, so getting it for free isn't anything to scoff at.
If you happen to already be an Xbox Live Gold member, this extra three months will be stacked onto your existing membership, pushing the expiry date back, which is quite nifty. Plus, you'll be getting a boxed copy of Halo Wars 2, so you can live out all of your top-down space marine dreams for less than £25.
While we're talking about Halo Wars 2, if you happen to have missed it at the time, you may want to check out the below video of the time that Creative Assembly played a trick on our own Chris Bratt and made him just a little stressed out while playing the game.
Bless him.
If you happen to be an Xbox One owner, you can also check out our picks for the best Xbox One accessories that money can buy right now, over at Jelly Deals, if you like. That would be nice.
Did you know that Jelly Deals has launched a newsletter? Let us bring the best deals directly to you each day. Subscribe here, if that seems like your kind of thing.