Halo 5 ARG includes Serial-style fictional podcast exposé on Master Chief
I Still Love Bees.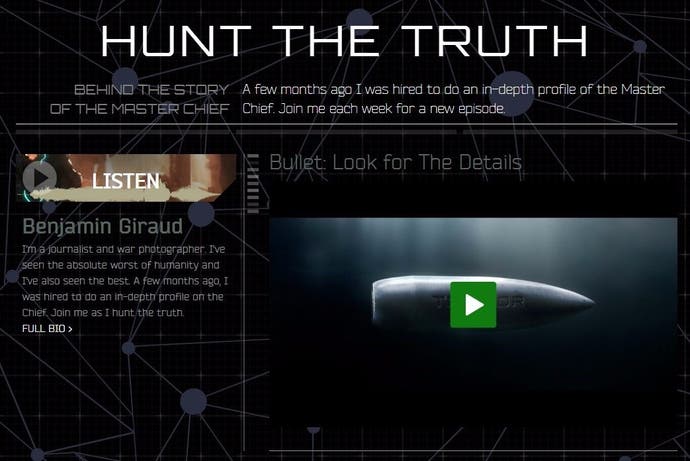 With E3 looming over the horizon, Microsoft has launched a Serial-style fictional podcast exposé on the Master Chief as part of a Halo 5: Guardians alternate reality game.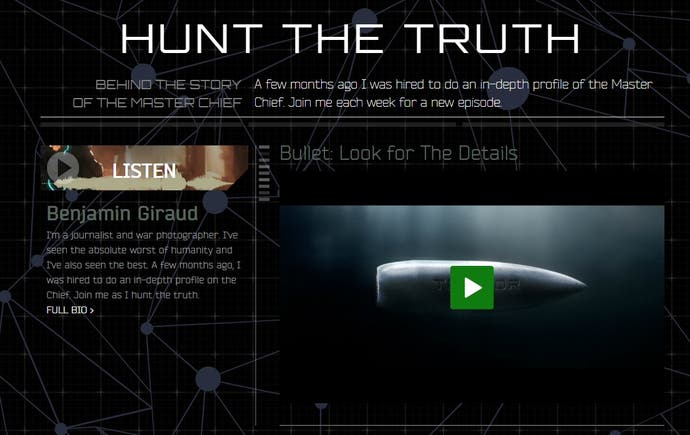 Hunt the Truth is an "episodic narrative audio series" in which real life actor Keegan-Michael Key, from Key and Peele, plays the role of Benjamin Giraud, a fictional war journalist who's profiling the Master Chief.
The first episode is online now via HuntTheTruth.tumblr.com. There's not much to go on, save talk of the Master Chief perhaps being a traitor of some kind. We're promised Giraud "slowly unearths startling new revelations about who the Master Chief really is, forcing listeners to reevaluate what they really know about humanity's greatest hero".
Episodes will be released each week via the website for 12 weeks, leading us to E3 in June.
Meanwhile, Microsoft has released a teaser trailer called Bullet (check it out below). You're supposed to slow it down and study it frame-by-frame to discover new clues about the Master Chief in Halo 5.
Hunt The Truth, then, is a Halo 5 alternate reality game of sorts, and rekindles memories of Bungie's popular I Love Bees ARG for Halo 2.
The Halo community has already had a go, as you'd expect. Reddit has discovered there are a number of words on the bullet, each briefly shown as it spirals towards the Master Chief's helmet.
Son
Abductee
Victim
Orphan
Recruit
Soldier
Warrior
Ally
Hero
Savior
Traitor
There's also some kind of star map, currently being pieced together.
A new live action Halo 5: Guardians trailer will be shown on 29th March, Microsoft said, on the official Halo 5 website. We expect some story information from that.
Halo 5 is due out this autumn for Xbox One.