GTA Online's casino has an opening date
Rockstar has finally shown its hand.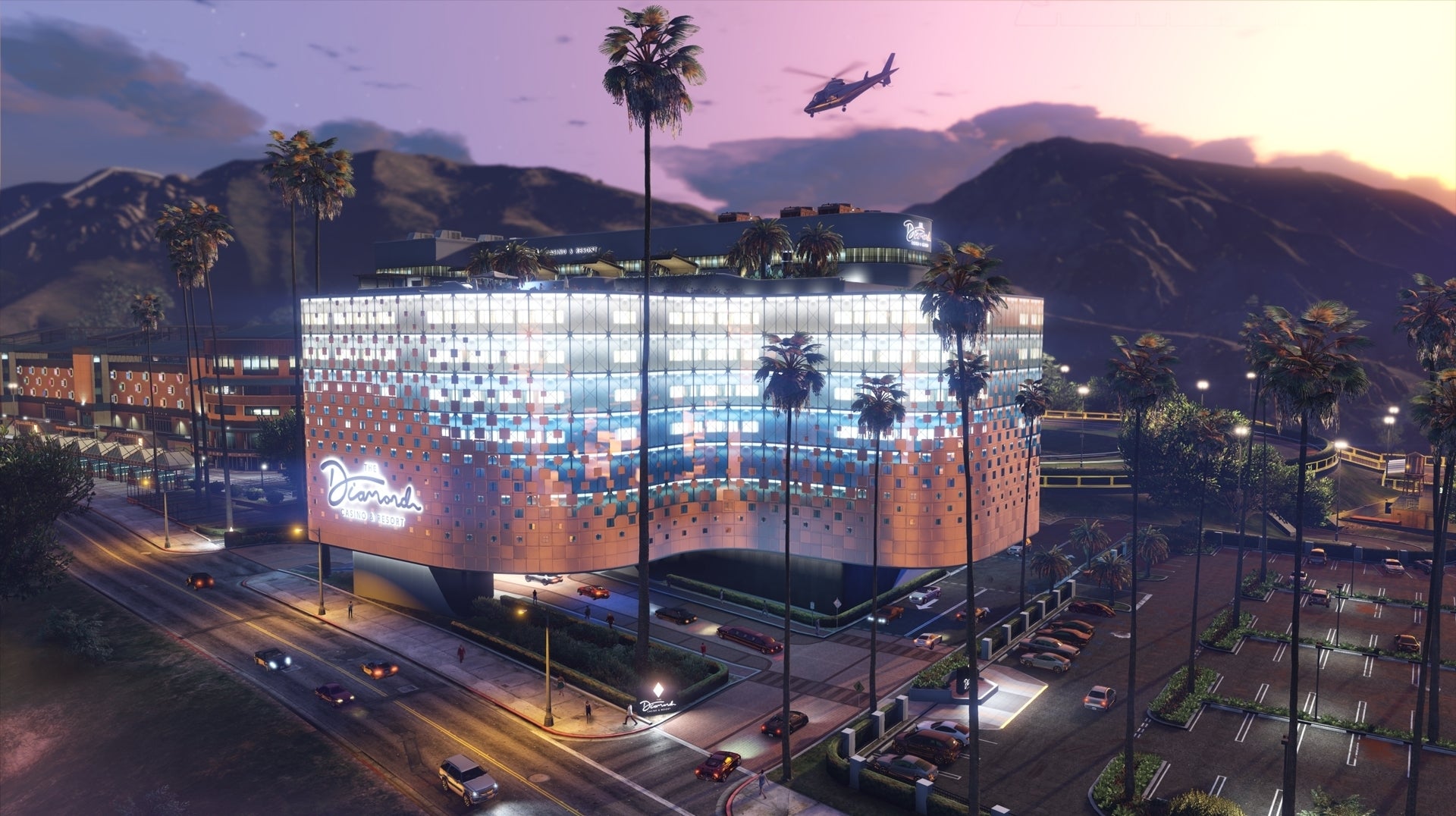 Following Rockstar's announcement last month, GTA Online's casino finally opens for business on 23rd July.
The Diamond Casino & Resort will have its grand opening on Tuesday next week, allowing players to gamble against the house using chips in classic casino games such as Three Card Poker, Blackjack and Roulette. There'll also be Slot Machines with various prizes, and an Inside Track lounge to "watch and cheer along with friends as the drama of virtual horse racing unfolds".
In a post on Rockstar's website, the developer mentions the "massive construction project on the corner of Vinewood Park Drive and Mirror Park Boulevard" players have seen being built in game is "nearing completion".
"More than just a place to let go of your inhibitions and your sense of the passage of time," it reads. "The Diamond is the one-stop destination for quality entertainment, high-end living and a range of experiences you won't find anywhere else."
There'll be new clothing and accessories available from the Casino Store, as well as a Master Penthouse to purchase situated at the very top of The Diamond - a must have for all the high-rollers who want to be able to step out of their rooftop infinity pool and into their private helicopter.
If you feel like you won't be able to afford The Master Penthouse but you can afford Twitch Prime however, all GTA players who link their Social Club accounts to their Twitch and claim their benefits before 19th July will be able to purchase the Penthouse for free, and they'll receive a bunch of other rewards.
Fans have been waiting for a casino DLC since 2013, when the Beach Bum update featured audio files hinting at a gambling club being built in Los Santos.
Thanks to Rockstar players can finally have an authentic gambling experience in their video games.