Grow Home wins PSN Instant Game Collection poll
With 44 per cent of votes.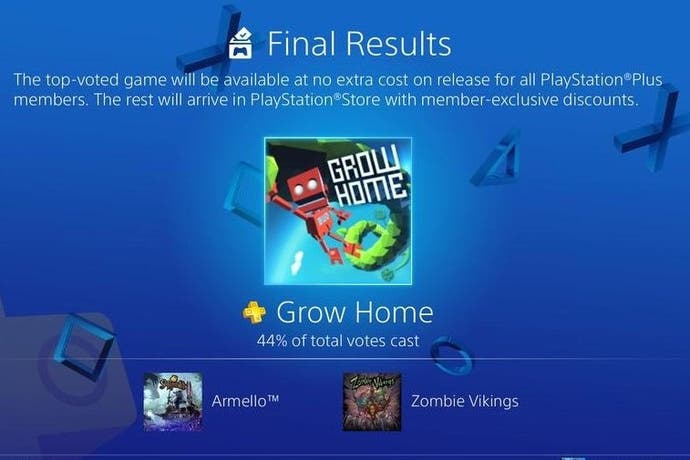 Earlier this month Sony launched its Vote to Play feature in which PS Plus members could vote on which game they'd like to see added as a free offering in the Instant Games Collection. Now, that winner has been announced as Grow Home for PS4.
As posted by SCEE community manager Frannifer on Twitter, Ubisoft's exploratory platformer came out ahead with 44 per cent of people voting for it instead of the other two choices: Armello or Zombie Vikings. These titles will still arrive on PS4 with discounts available to PS Plus members.
Our Chris Donlan called Grow Home "the best rock-climbing game I have ever played," upon recommending it in his review.
"The sense of movement is so gloriously real, so uncompromised by trickery, that traversal is ultimately its own reward," he added.