Video: Watch us fall out of the sky in Grow Home
Ubisoft's latest is a dazzler.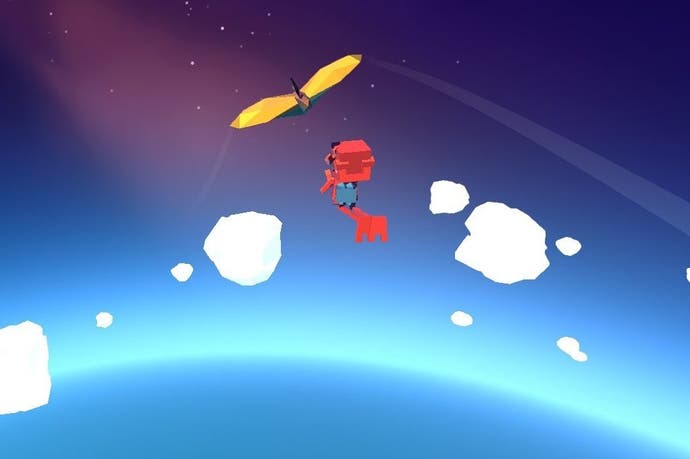 Our Grow Home review won't be up until next week - partly because I'm still gadding around taking screenshots of the sunset. I really wanted to bring you something about the game before then, though, because Ubisoft's quirky platformer is a real delight.
So here's ten minutes of gameplay footage for you to have a look at. Do be aware that it's all post-endgame content, mind, and it shows the complete map. Actually, it shows the game's robot hero falling from the very top of that map to the very bottom. Enjoy!