Eurogamer's top 50 games of 2015
The full list, as voted for by Eurogamer's editorial team.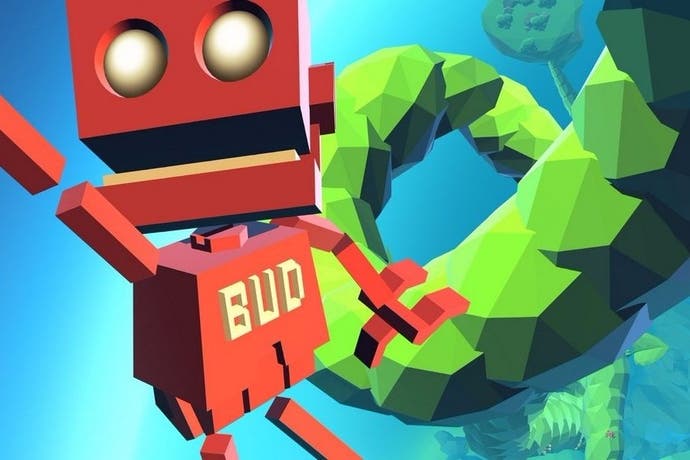 We've tended to shy away from lists in the past at Eurogamer, but when there's the opportunity to hastily slap up an index of games in order to spend another couple of days doing sod all, why not?
But wait! There's science to this list. Well, a little anyway. As is our custom every December, Eurogamer gets its regular contributors to submit, in some sort of order, their top 10 games of the year. I won't name each and every one of them, nor will I spell out the individual lists (tempting as it may be to shame one particular Eurogamer staffer with questionable taste), so instead here's the top 50 as voted for by some 15 different writers, which I hope has enabled some breadth of perspective.
We'll have the full reader's top 50, as voted for by you, tomorrow morning (spoiler: you have much better taste than us), and we'll be resuming normal service on Eurogamer this coming Monday. Happy new year!
1. Bloodborne
2. Metal Gear Solid 5: The Phantom Pain
3. Splatoon
4. Rocket League
5. The Witcher 3
6. Her Story
7. Invisible Inc
8. Monster Hunter 4
9. Everybody's Gone to the Rapture
10. Life is Strange
11. Fallout 4
12. Batman Arkham Knight
13. The Beginner's Guide
14. Destiny Taken King
15. Super Mario Maker
15=Until Dawn
17. Warhammer Vermintide
18. Grow Home
18= Nuclear Throne
18= Cities Skylines After Dark
21. Transformers Devastation
21= Xenoblade Chronicles X
23. The Swindle
24. Broforce
24= Tales from the Borderlands
26. Just Cause 3
27. Star Wars Battlefront
27= Sunless Sea
27= Codename Steam
27= SOMA
27= Hearthstone League of Explorers
32. Heroes of the Storm
32= Dariusburst: Chronicle Saviours
32= Prison Architect
32= StarCraft Legacy of the Void
32= Pillars of Eternity
32= Guitar Hero Live
38. Elite Dangerous
38= Project Cars
38= Downwell
41. Geometry Wars 3
41= Majora's Mask 3DS
41= Assassin's Creed Syndicate
41= Undertale
41= PES 2016
46. The Crew: Wild Run
46= Skylander's Trap Team
46= Affordable Space Adventures
46= Captain Toad Treasure Tracker
46= Rock Band 4