Gone Home moves to Nintendo Switch next week
UPDATE: Now launching in September.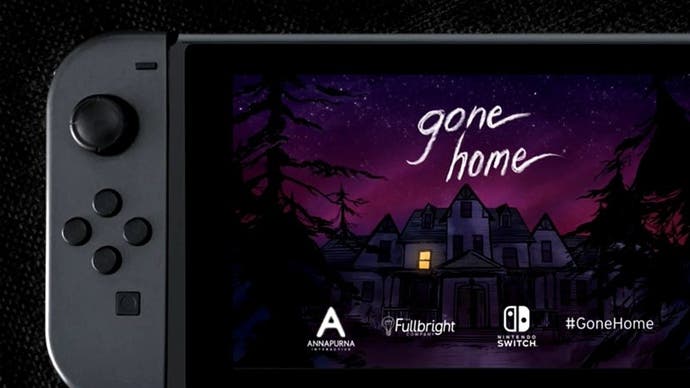 UPDATE 23/8/18: The Fullbright Company's critically acclaimed narrative adventure Gone Home has been delayed on Switch. The game was originally due to launch on Nintendo's platform today, August 23rd, but is now scheduled for release on September 6th.
Although publisher Annapurna Interactive offered no explanation for Gone Home's last minute delay on Switch, it did rather enigmatically note in its announcement tweet that it "might have some additional news to share" on launch day. How mysterious!
---
ORIGINAL STORY 15/8/18: Gone Home is the latest indie game port due for release on Nintendo Switch, publisher Annapurna Interactive has announced.
The narrative adventure is out soon, too - next Thursday, 23rd August.
First released back in 2013 on PC and later for consoles, Gone Home is a engrossing tale with a spooky house setting. As a 21-year-old freshly returned from a year abroad, you arrive back to find an empty family home. Over the game's handful of hours, you'll slowly discover what's been going on.
Gone Home emphasises exploration rather than puzzle-solving, and does so while doling out intriguing narrative chunks on a stormy night while the rain beats down outside. It oozes atmosphere and intrigue, and it put developer The Fullbright Company on the map, prior to the studio's follow-up, Tacoma.