Grand Theft Auto 5 gets top-down stunt racing mode
No one tell Micro Machines.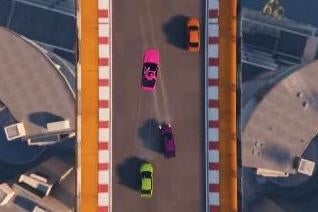 Grand Theft Auto Online is getting yet another new mode - and this time it will take the series back to its top-down origins.
Tiny Racers is an obviously Micro Machines-inspired racing mode set to launch for GTA5's online portion on 25th April.
It was just announced by Rockstar via the developer's official Twitter, which also shared our first look at gameplay:
Rockstar has chosen an... interesting time to launch this mode. Codemasters' own Micro Machines revival is due in June. After more than a decade without a Micro Machines game, we got our first look at Micro Machines World Series only yesterday.