Here's your first proper look at the new Micro Machines game
Blessed are the Micro Machines.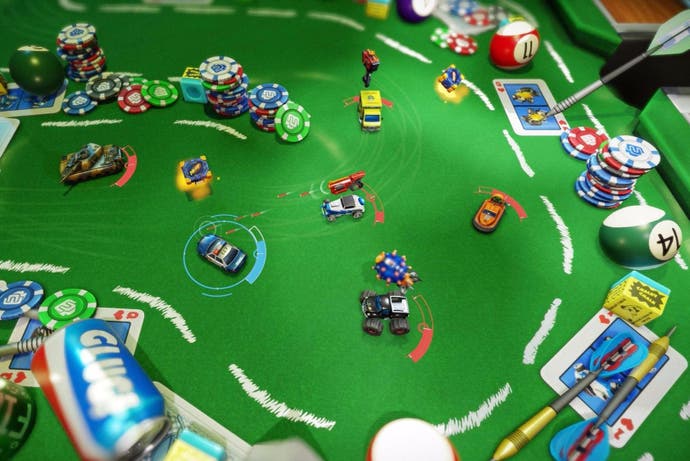 There's a new Micro Machines game coming out this June, you might have already heard, and we're now able to see Codemasters' top-down racer in action for the first time thanks to a newly released gameplay trailer.
And, somewhat unsurprisingly, it looks exactly like Micro Machines should.
It's been over 10 years since the last Micro Machines game on console, and the latest game harks back to the 1991 original with familiar backdrops. It's quite familiar, too, to anyone who played 2014's Toybox Turbos, a similar reboot of the genre that lacked the all-important Micro Machines licence.
Oh, and this trailer confirms that Brian Blessed is involved with the all-new Micro Machines.
Micro Machines World Tour, you might like to know, is out on June 23rd on PC, Xbox One and PS4.