Gran Turismo 6 demo landing next week
Silverstone slice coming on July 2, unlocks bonus content and perhaps the chance to become a racing driver.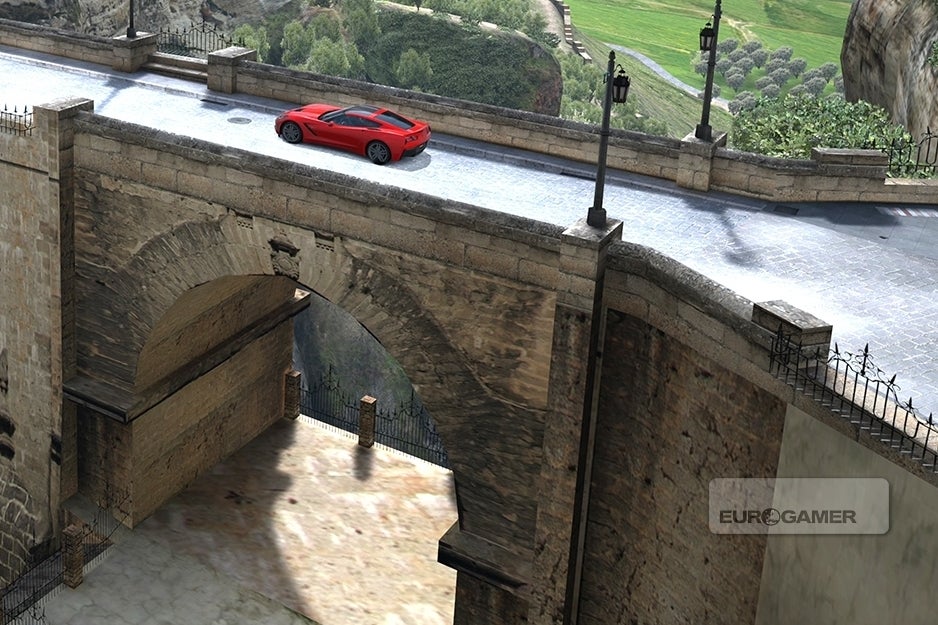 Gran Turismo 6 is getting the demo treatment, with a GT Academy themed selection of events hitting PSN next week.
The demo will feature a Nissan Leaf, 370Z and GT-R and the Silverstone circuit that's making its debut in Gran Turismo 6. There'll be a number of beginner rounds across the track, with a final one taking place on the Silverstone Grand Prix Circuit, and bonus content will be unlocked for participants. If you're really good you'll also unlock a drive in the Nissan GT-R GT3 Nismo for a season of real-life racing, which isn't bad as prizes go.
Gran Turismo 6's demo goes live on July 2 at 8am GMT. Have a read over Oli's impressions to whet your appetite.