Gran Turismo 6 preview: The turning point
It might look production-line, but this sequel shows a subtle yet real change of philosophy at Polyphony Digital.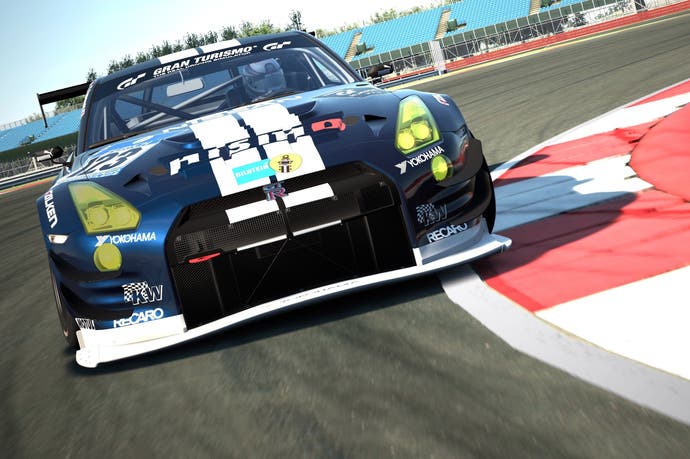 Gran Turismo creator Kazunori Yamauchi is - was - a man obsessed with reproduction. With fidelity, curation, collection and simulation. He has run his studio Polyphony Digital and its mighty racing series as a combination of science lab and museum, fastidiously digitising the curves and characteristics of hundreds of cars and courses for posterity while pushing the graphics and handling to ever greater levels of verisimilitude.
The scale of the Gran Turismo project is vast, measured in vast numbers: 15 years, 70 million sales, 1000 cars. But its singular, obsessive focus has come at a price that was highlighted by the release of Gran Turismo 5 in 2010. It was the most magnificent and sprawling game in the series, but it was also out of touch and unwieldy, with half-realised online features (now improved, but only partly) and a hopelessly cumbersome and slow interface. Reviewing it, I remarked that "it seems to have been developed at this ridiculous length and expense in a vacuum, by a studio pursuing its own unique agenda... and ignoring everything that was going on around it."
Among the things going on around it was some accomplished and threatening competition. This didn't just come from Microsoft's slick Forza Motorsport series on Xbox, but also a thriving PC simulation scene (iRacing, rFactor and the like) and some enormously popular free-to-play tablet games like Real Racing and CSR Racing. These games were easier or cheaper to play than GT, more intense, more connected, more streamlined.
But something else was happening, too. Gran Turismo was no longer just mimicking the real world; it was starting to influence it. The GT Academy competition series, run in conjunction with Nissan's motorsport arm, was turning players into real-world racing drivers. One of them found himself on the podium at Le Mans. And Yamauchi turned racer himself, piloting powerful GT cars around the epic Nordschleife Nürburgring circuit in endurance races. His dream turned reality, would he still care about recreating it for others? He says now: "It was something that maybe started me thinking, who am I to be having this interesting experience all on my own without sharing it with everyone?"
Yamauchi now says that he's not satisfied with simply replicating reality any more. He wants Gran Turismo to interface with it.
"I think the next 15 years is not going to be just about the improvements in graphics quality or improvements in simulation physics" - Kazunori Yamauchi
It's a point he struggles to articulate, through an interpreter, at the unveiling of Gran Turismo 6 at the Silverstone racing track in the UK. "One of the the things that makes Gran Turismo very different is the 'edge effects' that we produce between the real and the virtual; the neat reactions that really come out from mixing different industries and worlds," he says as he wraps up the first presentation of the game. "I think the GT Academy is a very good example of this."
Later, in an interview: "I think the next 15 years is not going to be just about the improvements in graphics quality or improvements in simulation physics. The real and virtual edge activity, I think that's the part that has the possibilities."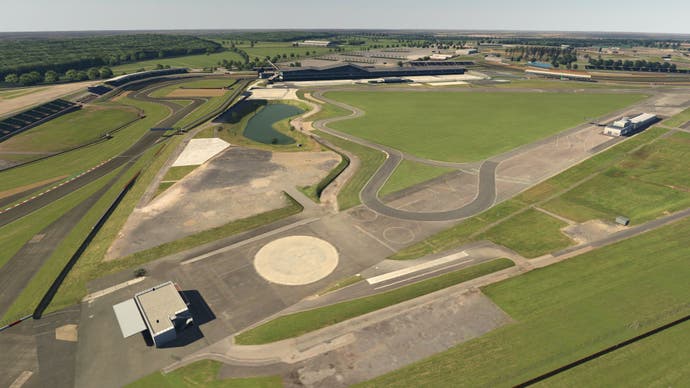 Glance at the initial spec sheet for GT6 - due at the end of this year as something of a swansong for PlayStation 3 - and you'd be forgiven for thinking not much has changed. Following in the footsteps of GT2 and GT4, it's an expansion and refinement of its predecessor that adds new tracks, cars and features to an already gigantic game while overhauling its technology.
But before he even gets to any of that, the first point on Yamauchi's agenda is an admission that Gran Turismo had become bloated, complicated and slow. "GT5 became a very complex system and a very complex game, in the end. One objective of GT6 is for the development that will follow in the next 15 years: we're going to clean it up and refactor it, and make it a lot smoother for the transition to the future. By doing that, we're going to allow expandability of the system."
When asked what he most wanted to improve in GT6, his answer is immediate and surprisingly blunt: "The overall response of the game. I realised that, no matter how rich the content is, unless that part of it is very smooth and stress-free, it just ruins it."
In other words, it's time to clean house and open the doors. GT6 will have shorter load times and a far faster and simpler interface, using crisp, uncluttered layouts of tiles and lists. Intriguingly, this has been designed with touch-screens as well as button inputs in mind. It turns out that this is because GT6 will be supported by smartphone, tablet and PC apps that will allow access to community features and the like when away from the PS3. (Oddly, PlayStation Vita isn't mentioned, and enquiring about this elicits a blank response: "We've nothing to announce on PlayStation Vita in the context of GT at this time.")
GT5's tardy and bungled attempt to drag the Gran Tursimo series into the online gaming present will be rectified with improved social features. Players will be able to create racing series and championships within the game, and organise themselves into several different strata of clubs, including local and national levels. Although iRacing has a clear lead in eSports motorsport, these features seem tailor-made for encouraging that level of competition in GT - arguably more so than Forza's focus on ranked lobby racing and time-trial leaderboards.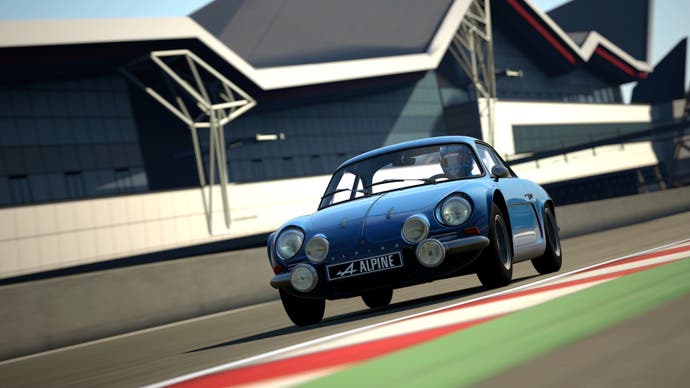 Most significantly perhaps, Yamauchi is keen for GT6 to be supported for a long time after release with an extensive and regular programme of downloadable content, including not just cars but a new track every month - an aggressive schedule, presumably intended to trump Forza's monthly car packs and shore up GT's status as the most comprehensive motorsport sim in the world. The proof will be in Polyphony's ability to deliver it, but it sounds a long way from GT5's haphazard updates.
"We're looking at a whole bunch of stuff. Not just DLC." - SCEE president and CEO Jim Ryan
Certainly, there's a commercial imperative at work here. Sony must have listened the ringing cash registers of FIFA's Ultimate Team mode, for example, with envy. PlayStation's European boss Jim Ryan doesn't deny it. "We definitely have ambitions... We cut our teeth on DLC with GT5 and had some reasonable success. I think we definitely have a desire to take that to a whole different level. Monetisation is obviously a very important part of that. Sony's a business.
"But equally, just as important is providing an ability to have sustained, ongoing engagement for the consumer for months and months and months, so they feel kind of wrapped up in this whole GT thing." Are we talking a season pass? Maybe even a subscription? What about selling things other than tracks and cars - some of the proliferation of new custom aero parts and wheel rims, say - raising the spectre of the dreaded micro-transaction? "You're not going to draw me on specifics," Ryan says, "but we're looking at a whole bunch of stuff. Not just DLC." It could be expensive, of course - but if the content is regular, plentiful and good, there aren't many Gran Turismo fans who will turn their noses up at it.
All this sounds remarkably like Polyphony Digital finally awakening to the contemporary idea of gaming as an ongoing service - an idea that's quite compatible with an enormous and dedicated fanbase that spends hundreds of hours clocking miles behind GT's wheel. Gran Turismo will always be "a premium gaming experience", Ryan maintains, but there's a sense that Sony and Polyphony have realised that it's perhaps not best served by monolithic retail releases every three or four years. Yamauchi's comment about "expandability" seems especially pertinent here. At last, the structure and fabric of GT is being plugged into the world around it.
That's not to say that Polyphony's approach isn't still somewhat esoteric. As an example of his "edge effect", Yamauchi reveals a crazy feature developed in conjunction with Toyota that allows telemetry data to be downloaded from a GT86 sports car - not a special racing machine, a showroom road car, and a relatively affordable one - and plugged into GT6, recreating a real-world drive in the game's replay engine. This is going to be made available in other Toyota sports models in future.
The sheer scope and depth of Polyphony's passion seems to have carried it far past mere licensing to a much deeper collaboration with the automotive industry
I even get to try this myself, seeing my own lap of Silverstone's fast-paced International Circuit at the wheel of Toyota's brilliant machine imperfectly, but unmistakably, recreated on the PS3. Polyphony's polite, enthusiastic technicians are so eager to show off this impressive but totally bizarre feature that, when my initial data corrupts, they insist I go out on track again. But I can't help but wonder who this feature is aimed at in the real world - the track day crowd, perhaps? GT's track library will certainly need those monthly expansions, if so.
Yamauchi says he has more announcements to make about this kind of partnership with car manufacturers. And this, really, might be the most pronounced difference between Gran Turismo and other racing games. The sheer scope and depth of Polyphony's passion seems to have carried it far past mere licensing to a much deeper collaboration with the automotive industry. GT Academy is the most striking example, with this year's prize changing from a drive at one endurance race to an unbelievable full season of racing in the GT3 series. Nissan's motorsport director Darren Cox even suggests that GT Academy is a great way for promising young racers to bypass the proliferation of pay drivers that is currently bottlenecking the flow of new talent into the sport.
Evidence of how deeply embedded Polyphony has become in the car and motorsport industries is scattered liberally all over Silverstone. The presentation begins with minute after minute of thanks to various manufacturers, racing teams and collectors for providing the display vehicles parked outside and inside the Wing complex and circulating on the track. It's thrilling to see iconic Gran Turismo cars like the Castrol Tom's Supra in the flesh, and to hear the terrifying, guttural roar of a winged Mercedes SLS AMG GT3 race car as it blitzes the Hangar Straight.
The partnerships with more significance for GT players, however, will be those Polyphony has undertaken with Yokohama Rubber and KW Automotive to redo Gran Turismo's tyre and suspension simulations for GT6 - "a fascinating and very deep field of the game physics," according to Yamauchi. Along with additional work on aerodynamics, these add up to a surprisingly sweeping overhaul for a handling model that was already considered one of the very best.
Changes to such a deep simulation are very hard to judge from a handful of time-trial laps of the International Circuit on early code that, it must be said, wasn't running that smoothly (though Yamauchi personally vouches for the final version of GT6 matching GT5's 1080p and 60 frames per second). But first impressions are very positive. There's certainly more feel, for want of a better word, with more detailed and exciting communication of the grip and attitude of the car under cornering - an area where Forza has excelled in its last few iterations. Combining this with GT's more realistic and predictable handling and less snappy, more progressive treatment of oversteer could well represent the best of both worlds. (Sadly - although it was hard to hear when playing the game in the open pit garage of a racing track - I think Turn 10 will retain the audio crown for another round. GT6's engine notes still sound on the reedy and flat side.)
Beyond the immediate question of how it drives, there are still dozens of questions about GT6 that were left unanswered at Silverstone - notably any about its structure as a video game, rather than as a simulator. Will the epic grind be alleviated? Will GT5's excellent Special and Seasonal Events return? Can the conservative AI drivers offer some more spirited competition? We'll hear more at E3, Gamescom and the Tokyo Game Show. Other questions - such as whether Polyphony can really walk the walk as well as talk the talk in terms of online gaming - probably won't be answered until the game's release.
Regardless, I left Silverstone feeling confident that Sony and Polyphony understand that it's time for Gran Turismo's priorities to change. There was never any doubt that this game would be another towering monument to Kazunori Yamauchi's love of the motor car, and the event showcased a brand with roots running so deep in two industries that its future remains very secure. But Yamauchi and Polyphony also seem ready to peek their heads out over the giant wall of data they've been building around themselves for 15 years, and welcome the rest of us into their world.