God of War's New Game+ mode arrives later this month
Tougher enemies, a new gear level, and more.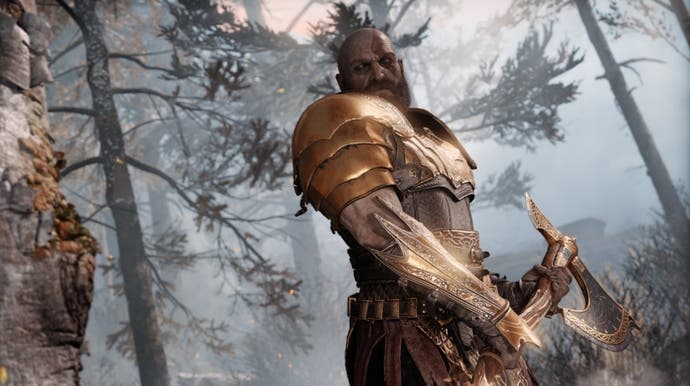 Sony has revealed that its previously announced New Game+ update for God of War will come to PlayStation 4 later this month, on August 20th.
God of War's New Game+ update will, as you might imagine, enable players that have already completed Kratos' Norse adventure once to do it all over again while retaining all the armour, enchantments, talismans, resources, and abilities they acquired previously. Notably, however, re-runs don't necessarily have to be tough as nails - you've the option to play again, fully equipped, on any difficulty.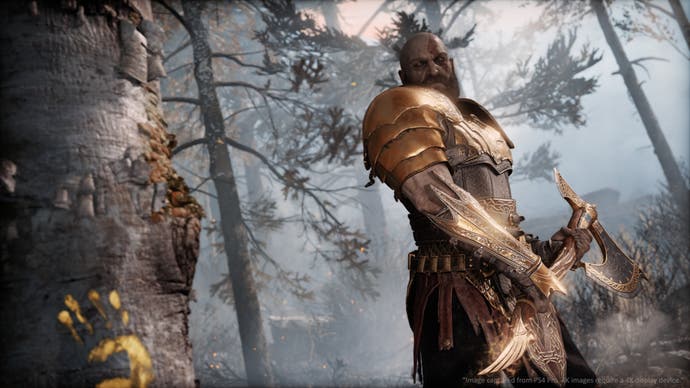 That said, if you do want to bolster the challenge for a subsequent play-through, the update's New Game+ mode will introduce higher level enemies to the experience. These, says Sony on the PlayStation Blog, "might even have a few new tricks up their sleeves".
What's more, New Game+ will enable players to craft and upgrade a new rarity level of equipment, and there's a new "Skap Slag" resource, needed to transform gear into "the best of the best". Sony also makes mention of expanded customisation options, which include powerful new enchantments and armour.
Rounding things off is a welcome new quality of life feature for all players, regardless of their chosen difficulty level. Come the update, all cinematic scenes will be skippable once a full play-through has been completed - meaning that it'll be much quicker to hop right back into the fray.
God of War's New Game+ patch update will be free when it arrives on August 20th.