Goat Simulator gallops onto iOS and Android
Get your goat on the go.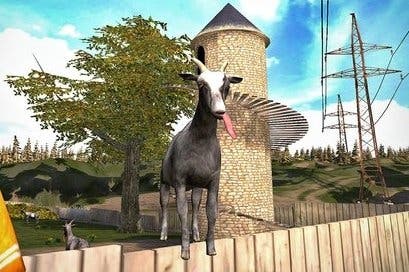 Coffee Stain Studios has ported its cult hit Goat Simulator onto iOS and Android.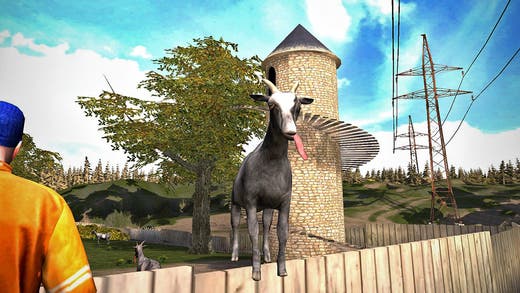 As with its original Steam release, the game wears its glitches like a badge of honour. Coffee Stain advertises "millions of bugs," and the developer noted that it's "only eliminating the crash-bugs, everything else is hilarious and we're keeping it."
This mobile port costs £2.99 / $4.99.
Coffee Stain issued the following disclaimer about its mobile version: "Goat Simulator is a completely stupid game and, to be honest, you should probably spend your money on something else, such as a hula hoop, a pile of bricks, or maybe pool your money together with your friends and buy a real goat."
Eurogamer contributor Dan Whitehead rather liked the game's original release. "Goats are the arseholes of the animal kingdom and ideal for a game in which mindless destruction is your primary goal," he wrote in his Goat Simulator review. "While Goat Simulator is a joke, it's at least one in which the player is a willing participant."
But perhaps Goat Simulator is more than a joke. It's also a thinly veiled allegory for purgatory.