Get a new Switch OLED with Mario Kart Live Home Circuit for free
Race to this deal before it gets toad away.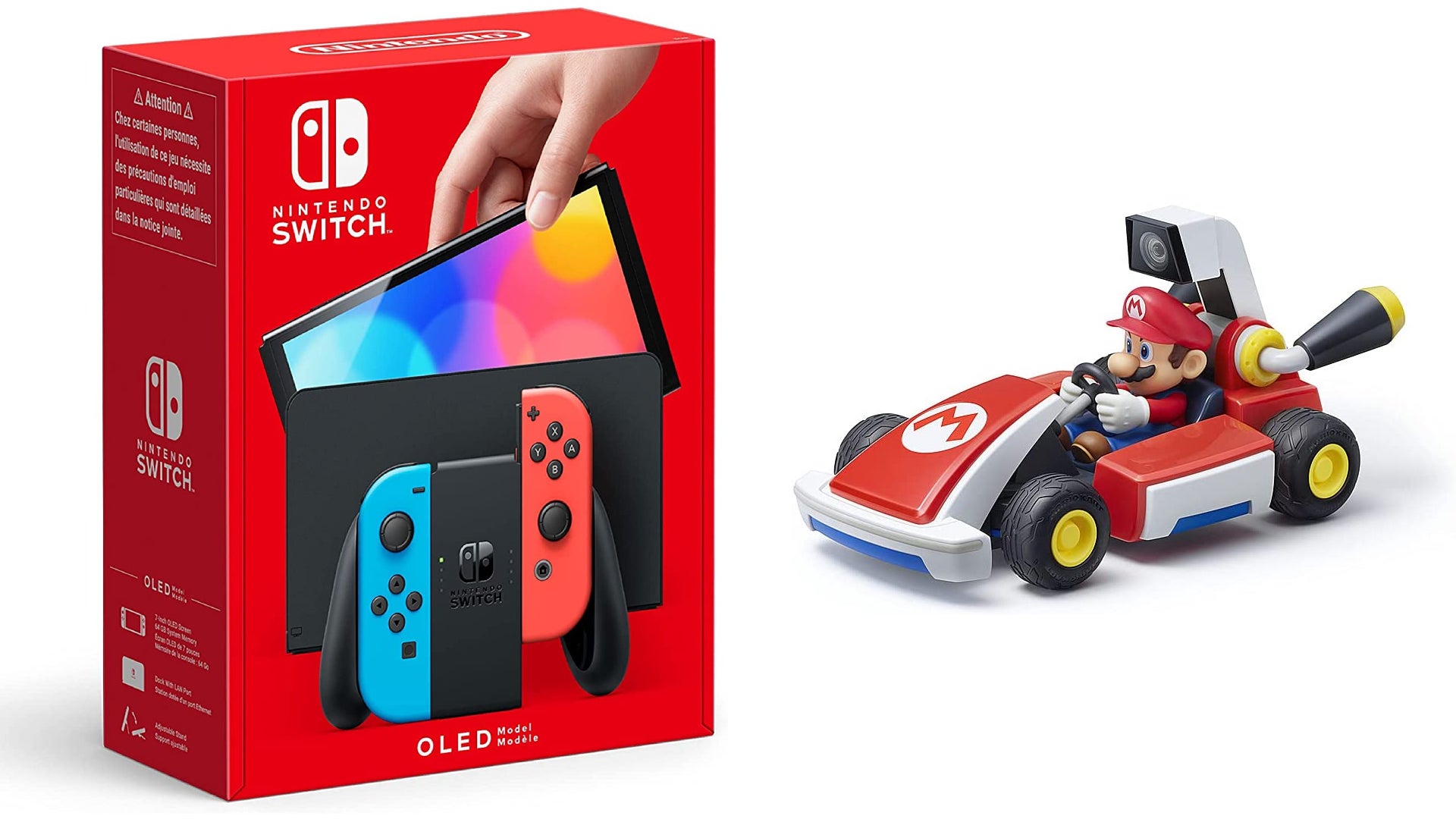 The Nintendo Switch was a game-changer when it launched, blending the traditional and handheld console together so you can play classic Nintendo titles on the move or on your TV.
The Switch itself wasn't the only innovative product, there have been plenty of games that make smart use of the console's controllers and tablet-like centrepiece. Mario Kart Live Home Circuit is a great example of a creative Nintendo Game, bringing Mario Kart to life in your home with the use of a remote-controlled cart and some gates.
Right now you can get a new Nintendo Switch OLED console with Mario Kart Live Home Circuit added on for free from ShopTo, saving you around £80:
The Switch OLED retails at £310, although it's got an £11.50 discount at Amazon right now, and the Mario Kart Live kit is normally £80, so you're getting the game for free in this bundle!
Mario Kart live is a fun take on the classic Nintendo Racing game, bringing Mario Kart into your home and turning it into a race track. Drive a kart in the real world using familiar Mario Kart controls and see the action from your kart's on-board camera displayed on your Nintendo Switch or TV screen. Things that happen in-game will even affect how your kart moves in real life, for example, your kart will get a small burst of speed when you use a mushroom, but if you're hit by another racer's Red Shell you'll come to a stop.
We last saw this deal just before Christmas, when you could grab a Switch OLED with Mario Kart Live or The Legend of Zelda Skyward Sword and get a £10 ShopTo gift card as well. There's no gift card this time unfortunately, but this bundle is still one of the best Switch OLED deals we've seen and it's good to see it back if you didn't snap one up before Christmas.
If you're looking for some other games to add to your Switch collection, Fire Emblem Engage came out a week ago and can be bought from ShopTo as well with a 20 per cent discount. If you want to keep up to date on more deals and bundles like these, make sure you're following the Jelly Deals Twitter where we post the best deals as they happen.