Mario Kart Live: Home Circuit costs £100
And £100 for the Luigi edition.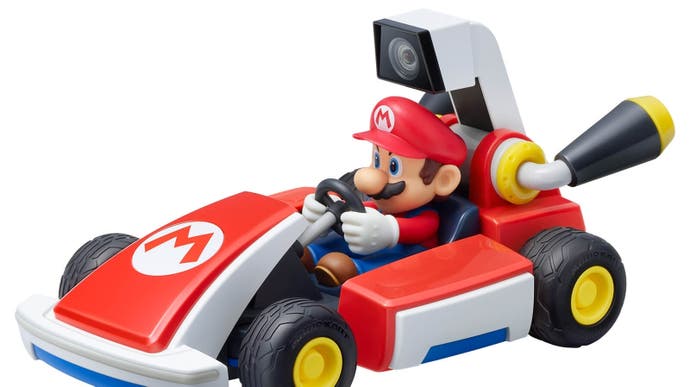 Never mind £50 for Super Mario 3D All-Stars, Nintendo's new augmented reality Mario Kart for Nintendo Switch will cost you £100.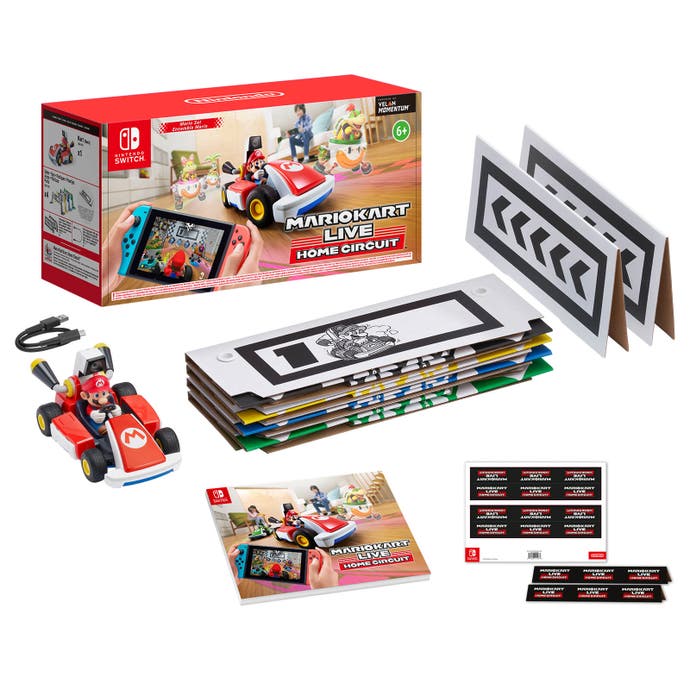 Additional Mario Kart Live: Home Circuit sets, each of which contains a remote controlled Mario or Luigi kart, also cost £100.
All players will need a set to be able to join in. Both Mario and Luigi editions are available to pre-order now from Nintendo's UK website and Amazon UK ahead of their launch on 16th October.
Mario Kart Live: Home Circuit was first announced yesterday amongst many other Mario games during Nintendo's Super Mario Bros. 35th Anniversary Direct.
Its trailer shows how gameplay will feature AR characters, enemies and items overlaid onto your own home, via a camera on the front of your remote-controlled kart toy.
Races are held against AR AI opponents unless you add in another physical kit. Nintendo's store page includes the below photo of a family playing together holding four Nintendo Switch consoles (two Lites, two regular) with four Mario Kart Live toys. That's £400 worth of Mario Kart Live and around £1200 of Nintendo products total.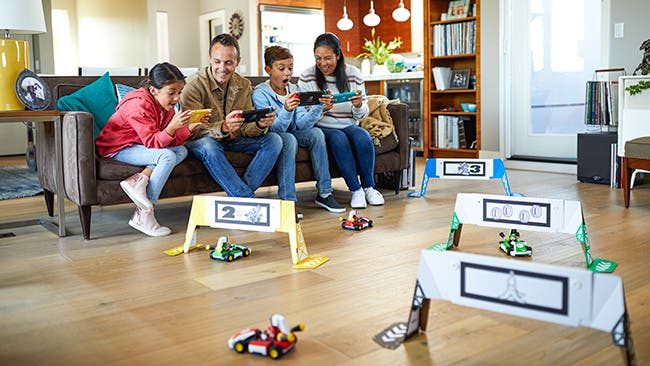 Each Mario Kart Live kit includes one kart racer toy (either Mario or Luigi), four cardboard gates, two arrow markers and one USB charging cable. You also get a Home Circuit notebook and some perimeter board.
The game software itself is a free download from the Nintendo eShop. Without another player, you race against Bowser's Koopaling minions in eight grand prix cups filled with various environmental effects to modify gameplay.