Mario Kart Live is £10 off at Currys/PC World
AR stands for Affordable Retail.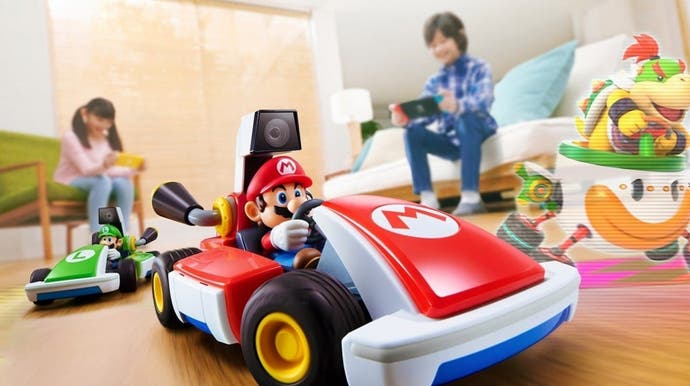 Currys/PC World is breaking in gaming deals this year with a £10 reduction on both the Mario and Luigi versions of Mario Kart Live: Home Circuit. The AR racing game for the Nintendo Switch is basically a fascinating mix of video game and RC toy, in which players lay out a physical course in their own home. Then they can drive a remote control kart through the course via their Switch, seeing an enhanced AR version of the game through a camera on the kart itself.
Our own review of Home Circuit can be found here, and though we had some troubles, it was ultimately a good experience, and many of the kinks should be less problematic if you have a good amount of floor space to work with. Below we've listed the two main versions of the game - one with a playable Mario, and one with a playable (clearly superior) Luigi.
Both versions have since sold out at Currys, but the Luigi edition is available for the same price at Amazon
If you're still looking for deals for the Switch, there's plenty here! Check out the latest on affordable Switch Pro Controllers, or check out where you can get cheaper Switch Online memberships! Or you can always follow us for instant deals on Jelly Deals Twitter.