These Nintendo Switch Wireless Controllers are discounted on Amazon
There's Pokemon-themed options, or if you're brave enough to go off-brand, you can get one for under £15.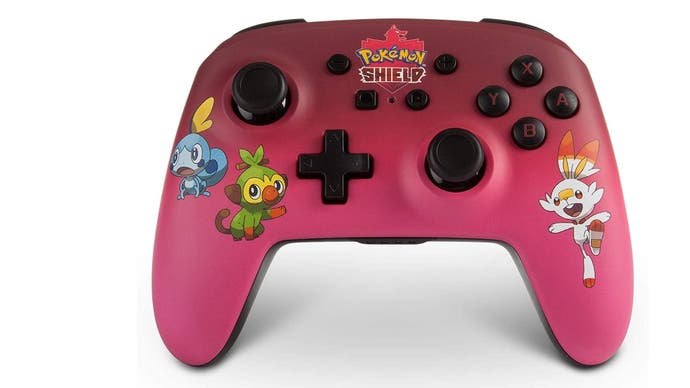 For those who got Nintendo Switch consoles and games over the holidays, then there's possible good news! Amazon is discounting multiple variations of the Nintendo Switch controller, including multiple Pokemon Sword and Shield-themed options. There's also a lightning deal for a Gamory Wireless Controller, if you're feeling quick on the money.
The options for discounted Pokemon controllers are pretty limited to the most recent starters, with an option for Sobble, Grookey, Scorbunny, and one that has all of them combined (the cheapest one, interestingly). Wireless controllers are seen as pretty helpful for Switch uses, especially to those who like a more classic gaming experience. Speaking personally, they're certainly more comfortable to hold than the regular Switch Joy-Cons, even slotted into the controller attachment.
There's also the Gamory Wireless Controller, which is going for an almost-suspiciously low price, considering the value. Yes, it doesn't look great, visually-speaking, but the review scores are pretty high and if it works as well as a standard controller, it could be worth the risk to budget buyers. If so, be quick! The lightning deal only lasts today until it's back up to £20… though that's still pretty low, come to think of it.
There's plenty more deals here at Eurogamer, courtesy of your friends at Jelly Deals! Check out the latest news on Xbox Series X/S stock, or find out the details on PS5 stock here! Or you can always follow us at Jelly Deals Twitter, where discounts are always coming!