Gears 5 tips its hat to ex-Nintendo boss Reggie with "My Body is Ready" achievement
Nice.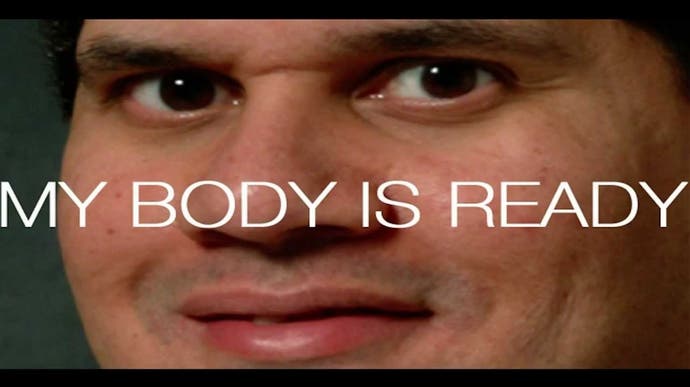 The Microsoft / Nintendo love-in continues! This time it revolves around an achievement for Gears 5 that references ex-Nintendo of America chief Reggie Fils-Aimé.
Developer The Coalition revealed Gears 5's achievements this week, and the first one you get in the game is for completing boot camp for five gamerscore. Its name: My Body is Ready.
This is an obvious reference to Reggie, who kickstarted one of video game's most famous memes when he declared "my body is ready!" on-stage at E3 2007 as he prepared to complete a body check on the Wii balance board.
Microsoft is set to show the Gears 5 campaign for the first time on Monday 19th August during a Gamescom live show fronted by Geoff Keighley. This prompted Reggie to tweet his hope the My Body is Ready achievement will be demonstrated, and thanked Xbox boss Phil Spencer for the "nice tip of the hat".
Spencer replied: "Respect paid where respect is due."
Respect paid where respect is due.

— Phil Spencer (@XboxP3) August 9, 2019
It's a wholesome exchange during a troubling time for the video game industry, and continues the warmth between Nintendo and Microsoft. At E3 in June, Nintendo announced a brilliant Xbox / Nintendo Switch crossover with the addition of Banjo-Kazooie as a playable DLC character for Super Smash Bros. Ultimate. Ex-Xbox exclusive Cuphead came out on Switch, apparently at the request of Microsoft itself. And Mario's even in Minecraft.
What next? Xbox Live on Nintendo Switch?