Banjo Kazooie joins Super Smash Bros. Ultimate line-up
Dragon Quest 11's Hero also playable.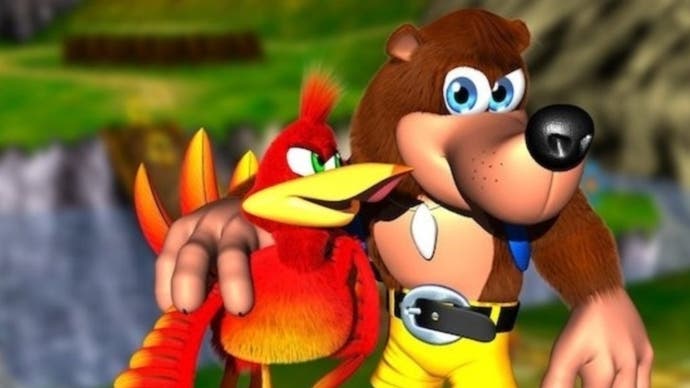 Rare's lovable retro duo Banjo and Kazooie are joining the cast of Super Smash Bros. Ultimate as a playable character.
Both join as a single character in the platform fighter's bulging line-up (similar to Duck Hunt Dog), and will be available as DLC this autumn.
Footage showed a stage which included Gruntilda's Lair, and some of Banjo and Kazooie's moves. As expected, Kazooie can flap and keep the pair airborne if they're thrown off stage.
A second new DLC character was also revealed - the hero from Dragon Quest XI: Echoes of an Elusive Age. Like the Square Enix role-player itself, The Hero, as they're known, arrives this summer. Alternate appearances for the fighter allow you to play as a range of alternate Dragon Quest protagonists - DQ3, 4 and 8 were shown.