Super Mario (officially) in Minecraft on Wii U
Nintendo partners with Mojang and Microsoft.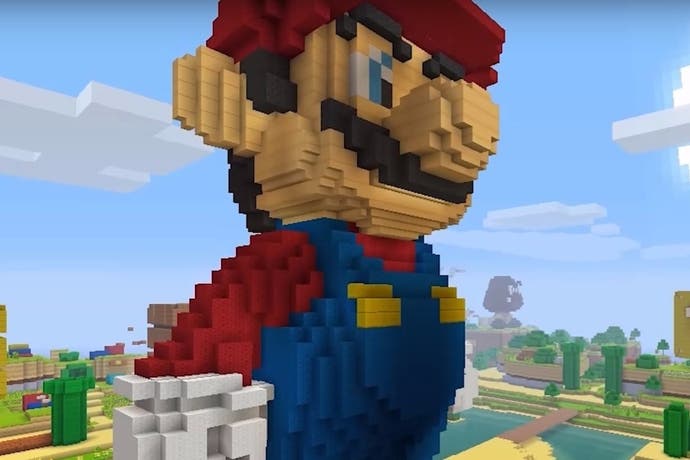 It's finally happened: Super Mario is (officially) in Minecraft. Minecraft: Wii U Edition, that is.
On 18th May Nintendo will release a free Super Mario-themed update for Minecraft: Wii U Edition. It's a partnership between Nintendo, Mojang and Microsoft. That's right - Nintendo is partnering with its console rival, Microsoft. What a world.
The pack lets you fend off blocky Hammer Bros. and Dry Bones the same way you fight off Creepers and Zombies.
There's also a Super Mario-themed pre-made world, and a set of Super Mario-themed music and item textures inspired by Super Mario World, Super Mario 64 and Super Mario Sunshine. The trailer is below.
There are 40 new Super Mario-themed skins in total, for the likes of Mario, Luigi and Princess Peach, as well as Bowser, Wario and all seven of Bowser's minions.
All the world and item textures in the game will also be redone, so you can create your own Super Mario-themed location. Expect 15 pieces of music from Super Mario 64.