GameStop giving away fidget spinners in ridiculous Crash Bandicoot promotion
N'Sane.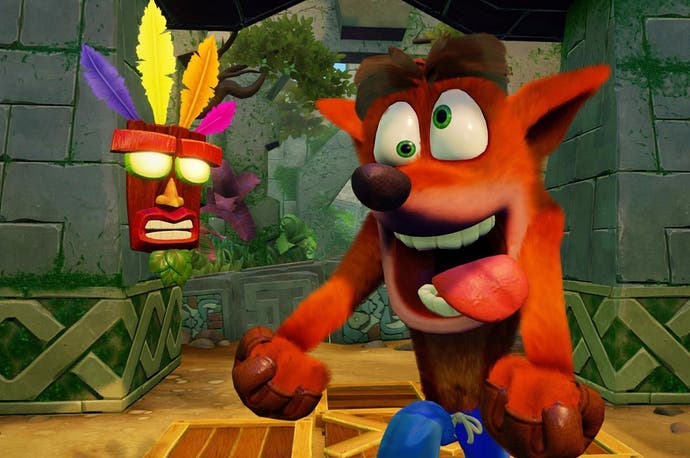 Fidget spinners were SO last week, right? Well apparently GameStop are still trying to ride the hype wave. From Friday, Gamestop Ireland are giving away a free fidget spinner to those who purchase the Crash Bandicoot N'Sane Trilogy, in return for trading in any game. Yeah, really.
The camouflage spinny-mah-doodah is the company's latest promotion technique, which they announced via their Facebook page yesterday.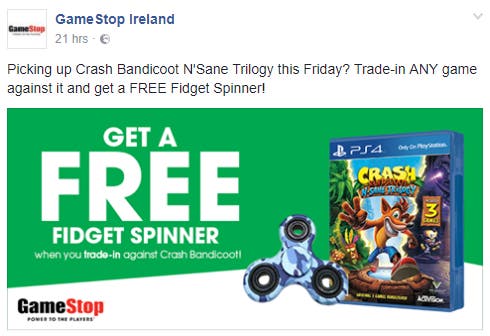 It might seem like a joke, but the retailer confirmed to Eurogamer the offer was 100 per cent real. GameStop also confirmed that they do mean ANY game.
The Crash Bandicoot N'Sane Trilogy includes remasters of Crash Bandicoot, Crash Bandicoot 2: Cortex Strikes Back and Crash Bandicoot: Warped.
It is a PS4 exclusive, due for release on 30th June.