GAME administration to end tomorrow with RBS as buyer - report
UPDATE: OpCapita apparently bids again.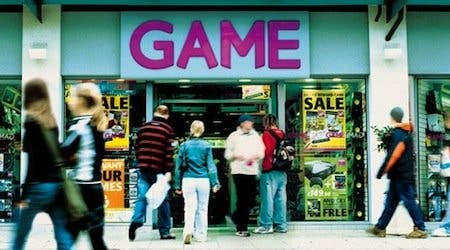 Update: Comet parent company OpCapita has bid again for GAME, according to a new report by The Independent.
OpCapita is apparently after the 333 stores (211 GAME, 122 Gamestation) that remain open.
OpCapita reportedly bid for GAME before GAME entered administration, but this was blocked by GAME's lending syndicate of six banks, lead by the Royal Bank of Scotland.
The Independent claims the RBS-lead syndicate hopes to buy parts of the UK GAME business and then appoint managers who will run GAME until it can be sold off.
The other party in the equation, GameStop, is thought to be interested in GAME's Iberian (Spanish/Portuguese) and Czech Republic business. GAME has 663 shops outside of the UK.
Original story: The Royal Bank of Scotland will buy GAME out of administration - and it could happen as soon as tomorrow, a new report has declared.
UK trade publication MCV heard the news from "multiple sources".
RBS, which led GAME's money lending syndicate, had been tipped by national press as the favourite to acquire GAME.
But should the report run true, questions will be asked about RBS' rumoured block to a bid made by Comet's parent company OpCapita for GAME last week.
GAME entered administration days ago. Administrators PwC shut 277 stores and revealed plans to let go 2014 staff by the end of the week.
In Ireland, a sit-in protest was held by GAME staff worried about redundancy pay.
Should RBS buy GAME out of administration tomorrow, the business may not necessarily return to life as it once was. The terms of the deal could yet be brutal.