GAME Ireland staff launch sit-in protest over redundancies
"Just had an administrator at our door, ain't getting our keys!"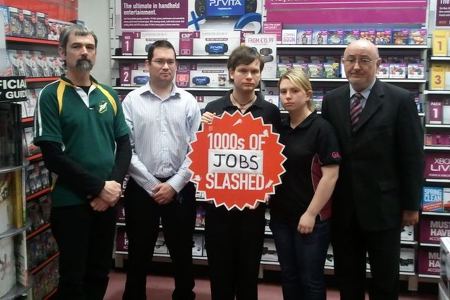 Staff at GAME stores in Ireland have launched a sit-in protest over redundancy pay.
Game Monaghan staff member Ben Lamb O'Sullivan posted images of the team on his Facebook page - reproduced below - that show the closed store from the outside and the inside.
Staff are protesting over the lack of notice given for the redundancies. They believe they are entitled to 30 days notice of redundancy, which they have not received.
There also appears to be a row brewing over unpaid wages. MCV reported that GAME Group administrators at PwC told staff they will pay them for their March wages but nothing beyond - including their April pay from their notice period and any redundancy compensation.
PwC has referred disgruntled staff to the Government to claim official state redundancy. But staff describe this as a "fraction" of what they claim they are entitled to. "We know our jobs are gone, we just want what we are entitled to, as well as our customers who in some cases have a couple of €100 on gift cards in which they've been told they cannot redeem," O'Sullivan commented.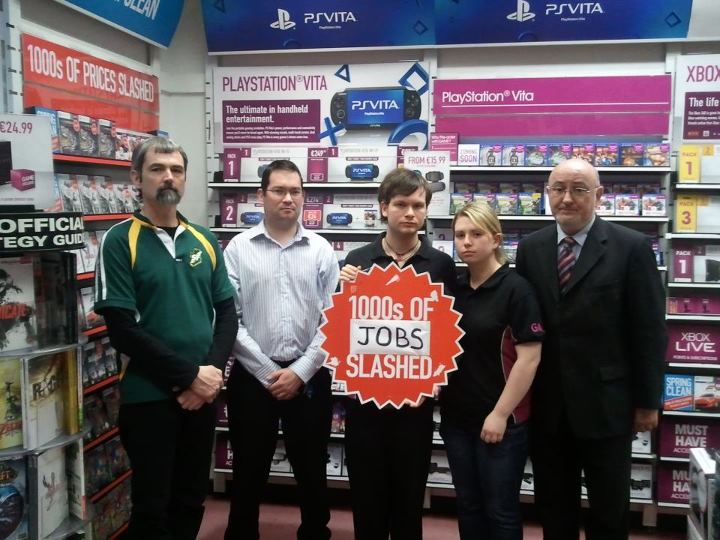 In a Facebook update posted this morning, O'Sullivan said: "Just had an administrator at our door, ain't getting our keys! It's all official now!"
Before that: "first night in store, a hugs [sic] thanks to all the support we have received, we are overwhelmed and extremely grateful, please keep it up! Go raibh míle maith agat."
PwC yesterday shut 277 Game and Gamestation stores across the UK and Ireland and announced plans to make 2104 staff redundant by the end of the week. 333 stores are still trading as the administrators seek a buyer for the struggling high street retailer.
Eurogamer has contacted PwC for comment.