RBS "leading a plan" to buy a stake in GAME
Administration set for today.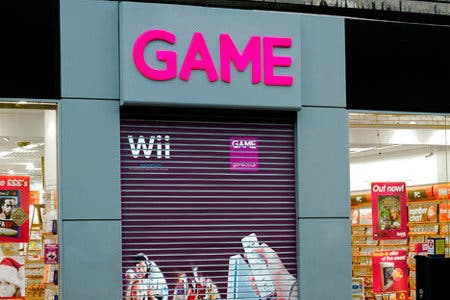 The Royal Bank of Scotland is "leading a plan" to buy a stake in GAME, according to The Daily Telegraph.
It wants to do this after GAME Group enters administration today, the newspaper said.
RBS, which leads GAME's lending syndicate, reportedly blocked Comet parent company OpCapita's bid to buy the UK chain last week. US specialist giant GameStop has also been involved in talks to buy GAME Group. If a deal cannot be reached, 6000 jobs will be put at risk.
The Daily Telegraph said another option is that GAME will be broken up, with its shops sold to the highest bidders. Restructuring specialist Hilco is interested in some of GAME's international assets, including the Iberian business.
Four days ago GAME confirmed its intention to appoint an administrator after it suspended trading in GAME Group shares on the London stock exchange. However, the UK shop continues to trade in the short term.
GAME Group had needed to raise £180 million by the end of the week to avoid slipping into administration.