GAME administrators close 277 stores, make over 2000 redundant
PwC says job losses "regrettable" but will help conclude a sale.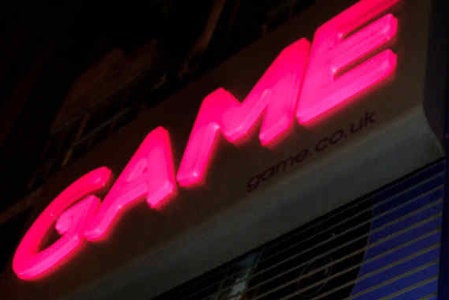 GAME Group's administrators have today shut 277 stores and revealed plans to let go 2104 staff by the end of the week.
PwC shut stores across the UK this morning. Some staff put notices in shop windows alerting customers to the news.
Redundancies will be made across the business, including at GAME Group's Basingstoke headquarters.
The closures leave 333 stores still trading across the UK and Ireland, although, as revealed earlier today, with new terms of business sure to anger those who have paid deposits or have unspent gift cards. PwC said today these stores will stay open as normal while they try to find a buyer.
There now remains 2814 store staff with jobs. Before the closures there were 609 GAME and Gamestation stores throughout the UK and Ireland, employing 5136 staff, with a further 385 employees at the Basingstoke HQ.
PwC is trying to restructure the business to make it attractive to a potential buyer. The Royal Bank of Scotland, which leads GAME Group's lending syndicate, is said to be preparing to make an offer. US giant GameStop is also thought to be interested. An offer from Comet parent OpCapita was rejected last week.
"PwC can confirm that the joint administrators are liaising with a number of parties who have expressed an interest in purchasing part or all of the business and assets of the group," it said in a statement issued this afternoon.
"However, having reviewed the on-going operational requirements of the business and with the continued difficulties on the high street, unfortunately it has been necessary to close 277 stores throughout the UK and Ireland as of today. Unfortunately, this will inevitably lead to a number of job losses and 2104 store employees will be made redundant this week.
"The administrators are working closely with employees affected by this decision to ensure they receive the support they need during this difficult time to assist with their claims for redundancy and other compensatory payments."
Mike Jervis, joint administrator and partner at PwC, said: "Our priority is to continue trading the business as normal while we continue to pursue a sale. The recent job losses are regrettable but will place the company in a stronger position while we explore opportunities to conclude a sale. My team and I will be doing all we can to help the affected employees at this difficult time."