Friday the 13th multiplayer game pits seven counselors against Jason
UPDATE: Surpasses goal. One day left.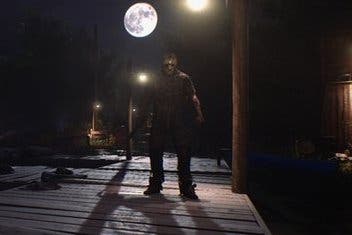 UPDATE 12/11/2015 5.12pm: The Friday the 13th video game has surpassed its $700k Kickstarter goal with a current tally of $744,298.
The crowdfunding campaign will end tomorrow, on Friday the 13th, at 11.59pm EST (so 4.59am Sat UK time).
ORIGINAL STORY 13/10/2015 7pm: Friday the 13th is getting an official licensed game that lets one player assume the role of Jason Voorhees while another seven are teenage counselors trying to escape Camp Crystal Lake.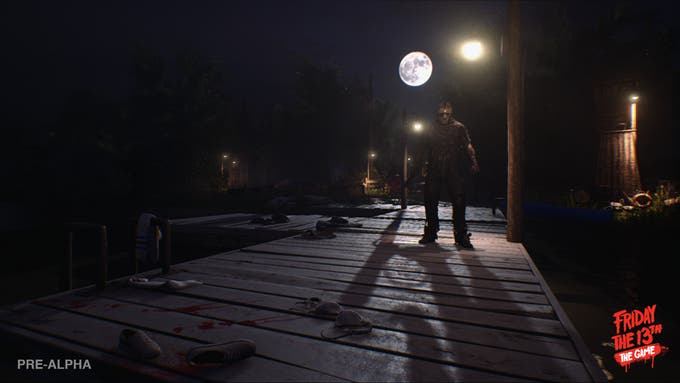 Originally developed by Gun Media (Breach & Clear) as a game called Summer Camp, Friday the 13th director Sean Cunningham saw the asymmetrical multiplayer game inspired by his 1980 cult classic and decided it would be a perfect fit for the license.
"It was a conversation built on mutual admiration and respect for what each had created," the developer said on its Kickstarter page. "After several incredible meetings over the next few months, Sean surprised us by offering the Friday the 13th video game license. It was literally a dream come true for a group of lifelong fans."
It's not only Cunningham who's on board either as Jason actor/stuntman Kane Hodder will be reprising his iconic role for the first time in 14 years. Hodder will be responsible for the motion-capture work as well as directing the other stuntmen/women on board.
Friday the 13th's original composer Harry Manfredini will be working on the game as well.
It's unclear exactly how Jason will play, but he will be vastly overpowered compared to the other seven players with all sorts of deadly tools at his disposal. That being said, counselors will be able to defeat the hockey-masked killer. "While Jason can be an immensely daunting, seemingly unstoppable force, he is able to be brought down with an 'epic' win condition," the developer explained. "It'll be difficult, require some teamwork, and perhaps a bit of ingenuity, but we'll be giving you the tools and opportunities to realize the biggest win in horror gaming."
As an example of the sort of emergent drama that will come from this asymmetrical multiplayer, Gun Media noted in the pitch video that you may have a boat that requires scavenging several parts to fix. So players scour the campground for collectibles to patch up their canoe, but it only holds two people. Those not on the dock when the boat's ready will have to sort their own escape route. In many ways cooperation is encouraged, but when push comes to shove it's every man for himself at Camp Crystal Lake.
While Friday the 13th's focus will be on multiplayer, there will be single-player challenges as well. Some of these will be from Jason's perspective as he does what slashers do best and eviscerates teenagers, while others will be counselor-based scenarios focused on escaping Jason.
So why would a famous franchise need crowdfunding support via Kickstarter, you ask? It comes down to a matter of creative control. "Collectively, we wanted to make certain that this game delivers the same kind of fun, brutal scares and creative kills that the franchise is known for and didn't want to risk having to tell our story with a 'T' for Teen rating," the developer stated. "It's about creative control and delivering the best game we can. We want to share that control, with you, not a publisher."
For $25 early birds can reserve a Friday the 13th download code for PS4, Xbox One or PC upon its estimated October 2016 release. The price will increase to $30 after the first 2500 claim this tier.
Having launched mere hours ago, Friday the 13th: The Game has already raised $81,548 towards its $700k goal. The campaign will end on - you guessed it - Friday the 13th of November.