Here's a whole load of free Cyberpunk 2077 goodies from GOG
Includes posters, wallpapers, graffiti, art, screenshots and more.
On the eve of the game's first Night City Wire broadcast, GOG has launched the Cyberpunk 2077 Goodies Collection - a free-to-download pack of posters, wallpapers, artwork and more based on the hotly-anticipated sci-fi RPG.
Available from today until 4th July, the Cyberpunk 2077 Goodies Collection brings together loads of the previously released bits and bobs created for the game. There's a whopping 4GB of stuff in total, including some lovely concept art, a selection of in-game posters and even some unnecessarily detailed blueprints from Night City corporations.
Basically, it's a big pack of stuff that might be nice to have if you like collecting, want to spruce up your desktop wallpaper, or fancy poring over every detail to find any hidden clues about the game. Best of all, there's probably a picture of Keanu Reeves in there looking breathtaking, so that's a win.
All you need to do is hit the button on the store page to claim it and it'll be available to download from your GOG account.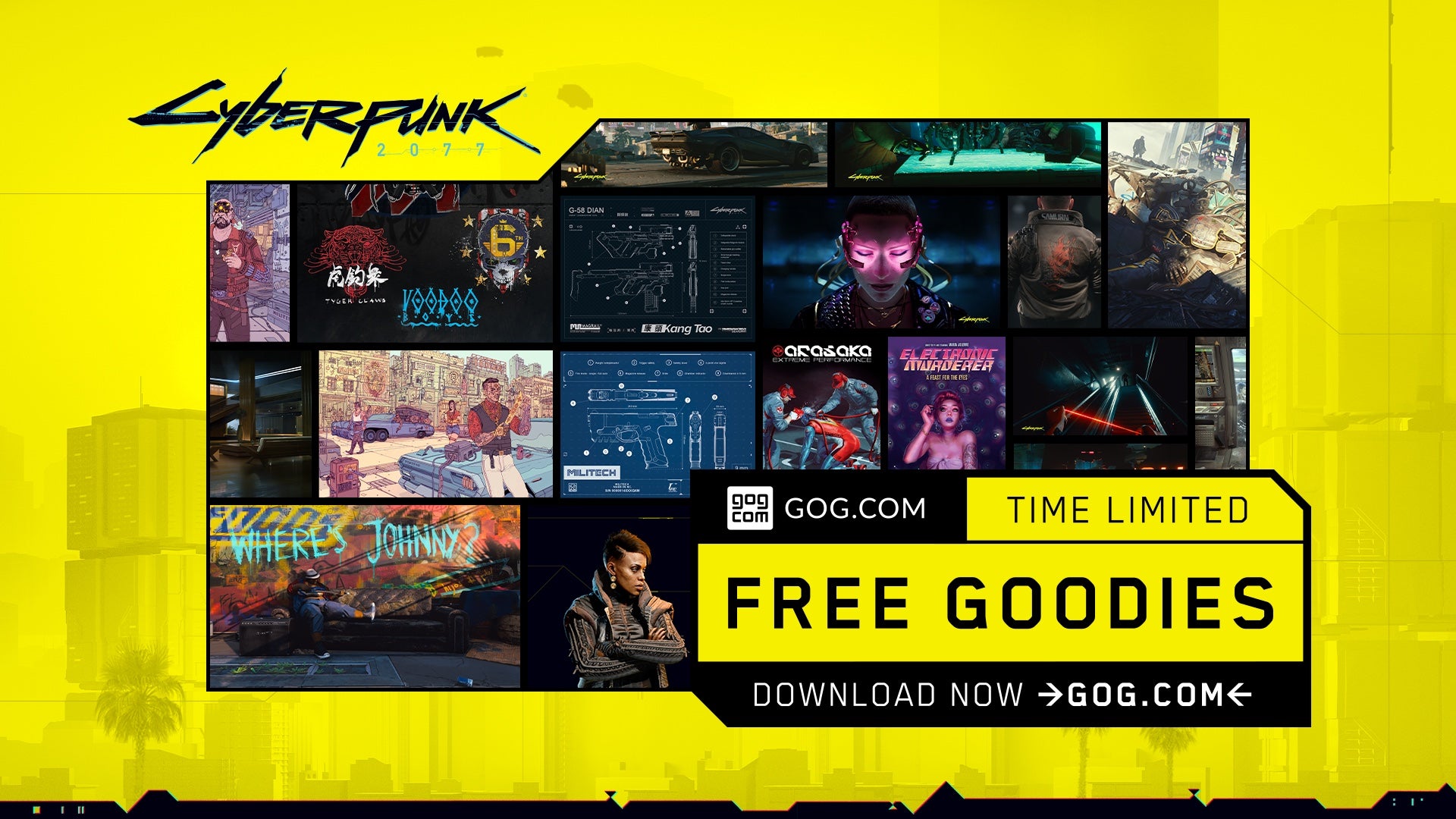 Meanwhile, GOG has also made the CD Projekt Ultimate Red Collection available for purchase once again. This jam-packed mega bundle includes a copy of Cyberpunk 2077, as well as every game released in The Witcher series for £69.77. Collectively, that's the lowest ever price for all those games.
Buy that, and you'll also receive a trio of discount vouchers to use on Cyberpunk 2077 merch. There's 35 per cent off official Cyberpunk 2077 merch at the CD Projekt Red Store, 20 per cent off all items available in the J!NX store and 25 per cent off select Cyberpunk 2077 merchandise from Dark Horse at Things From Another World.
Hopefully there's enough in here to tide you over until the game's release now that it has been delayed again until November.