Fortnite's Season 7 gets start date and chilling first tease
The iceman cometh.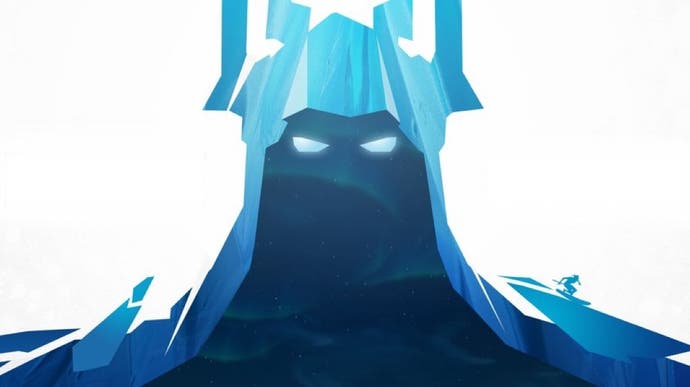 Between the shambling monsters, meandering cubes, and inter-dimensional butterflies from beyond time and space, Fortnite's sixth season has certainly been memorable. All good things must come to an end however, and Epic has now confirmed that Season 6 only has only three days left to go. On a happier note, it's also shared the very first tease for Season 7.
For weeks now, Epic's subtle and not-so-subtle in-game shenanigans have lead many to believe that Fortnite's Season 7 will have an appropriately wintery sub-zero theme. There've been hints of frost and snow in a number of new cosmetics, and then there's the not-inconsiderable matter of the bloody great snowstorm bearing down on Battle Royale island right now.
Many players are hoping to see Fortnite transformed into a winter wonderland, and while Epic's debut tease for Season 7 doesn't precisely spell out what's in store, its frost-speckled stylings and "A bitter ice spreads" caption do seem to confirm that temperatures are set to plummet.
Epic has chosen to usher in Season 7's marketing blitz with an image of a mysterious hooded figure, piercing eyes peering out from beneath what looks to be an icy crown. Whoever this regal figure might be, it seems reasonable to assume they're the star of next season's storyline (villain or otherwise), and presumably responsible for the oncoming storm.
Indeed, as fans have recently discovered, the swirling clouds on the horizon are actually obscuring a rapidly approaching iceberg - and high on top, encased in ice, sit the battlements of a castle tower befitting of a king or queen.
Back to the teaser image though, we probably shouldn't overlook the inclusion of what appears to be a tiny snowboarder surfing down the figure's shoulder. If that's not a massive hint at a snow-covered map - and, perhaps, a thematic new vehicle - then I don't know what is.
Epic's tweet also confirms that Season 7 is due to begin in three days, nailing down a start-date of December 6th. Probably not coincidentally, Geoff Keighley has also been teasing some Fortnite-related news for this year's The Game Awards, which takes place on the same day.
There's no further indication of what this news might be, aside from Epic's senior PR confirming that "Geoff isn't talking about Season 7 launch here". However, Keighley's tweet highlights an "announcement and world premiere" concerning Fortnite, as well as a warning to "keep your game close". This could point to anything from an upcoming in-game event to a special item for those watching the show. If you're curious to find out more, The Game Awards unfolds from 6pm PT on Thursday, 6th December / 2am on Friday, December 7th in the UK.