Fortnite fans spot mysterious storm cloud on horizon, hope for white Christmas
Weather warning.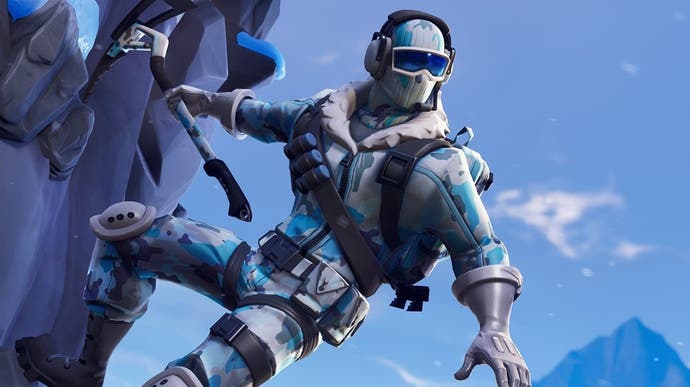 Fortnite fans dreaming of a white Christmas this year think Epic might be readying to grant their wish - if a mysterious new storm cloud on the distant horizon of Battle Royale mode's map is anything to go by.
Seasonal events aren't anything new in Fortnite, of course; we've only just finished fending off Cube monsters for Halloween, and the summer offered a cavalcade of sunshine frolics, from lifeguard cosmetics to an entire new desert region. Epic even went festive last winter, decorating Fortnite's map with Christmas trees and fairy-light-festooned bushes.
If Fortnite has taught us anything in 2018, however, it's that Epic is aiming big, whether that be through its sudden map-rending meteor showers, inter-dimensional crack shenanigans (that even spill out into the real world), or that whole astonishing business with the cube. And fans are hoping that means we're looking at a full-on winter blow-out this year, with a snow-covered map being one of the most frequent requests.
And now, thanks to gathering evidence of plunging temperatures in Fortnite, fans believe Epic is preparing to unleash precisely that. The first hints arrived when players gained access to this season's unlockable Weekly Challenges skin - which took the form of an unusual robot with frost on its arms and legs. Then there's the not inconsiderable matter of the snug new winter camo outfit, known as Frostbite, that comes as part of Fortnite's recently released Deep Freeze physical bundle on PS4, Xbox One, and Switch.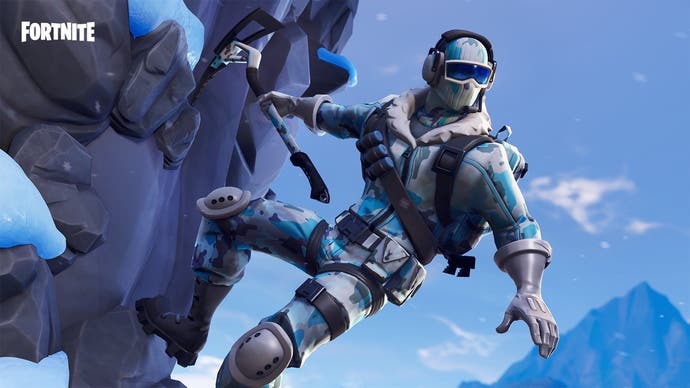 Crucially though, this weekend bought the first notable environmental change to Battle Royale as Season 6 begins to wind down. While previous seasons have introduced falling meteors, a growing rift, and a travelling cube around about this point in time, Season 6 has has now ushered in a strange cloud on the distant horizon to the south. Fans think this will steadily roll in as Season 7 approaches, eventually unleashing an almighty snowstorm on the map.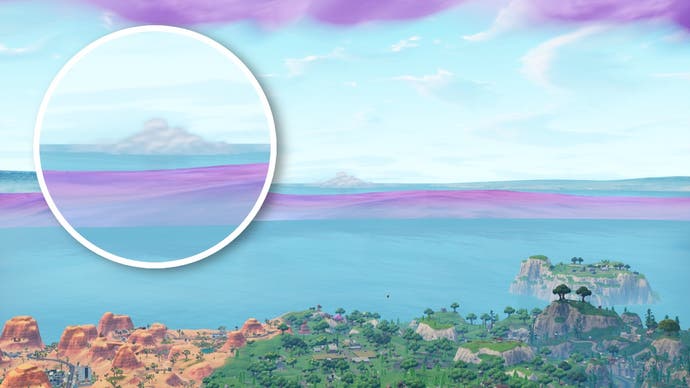 And because this is Epic, a developer that rarely misses a trick when it comes to sneakily seeding lore into its game, there's actually another bit of evidence suggesting that the storm cloud might be poised to bring on a deep freeze. As spotted by Reddit user Fifa_chicken_nuggets, week 8's unlockable loading screen shows A.I.M. - that's our frost-covered robot friend from above - scrutinising a particularly interesting map.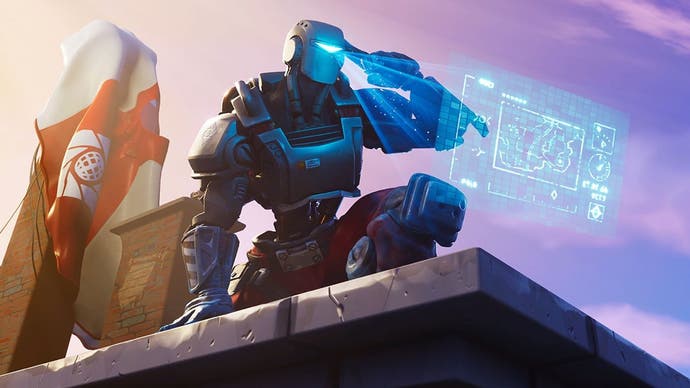 Here - as you can see in the image above - a diamond is marked to the south of Flush Factory, precisely where the storm cloud now resides. Chuck in the fact that A.I.M.'s landing parachute is currently parked on top of the factory, and fans have reasonably surmised that the weather bot picked up its frosty tint after exploring the nearby storm.
Of course, Epic has proven pretty adept at subverting expectations when it comes to its wonderfully orchestrated background lore - remember when fans were expecting Kevin the Cube's demise to leave a volcano on the map, but they got a trip outside of space and time to meet a temporal butterfly instead? - so frankly anything could happen when that cloud finally reaches its destination. For those of us that enjoy a spot of Fortnite lore chasing though, it's certainly fun to speculate on what might be coming next.