Final Fantasy 7 PC "coming soon" says official website
Updated with a video and screenshots.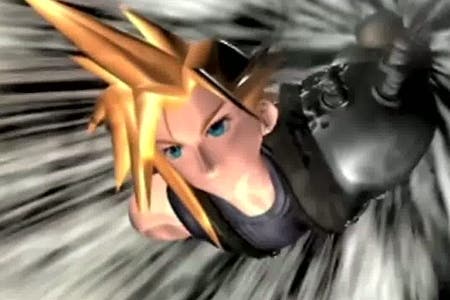 Update: Square Enix has confirmed to Eurogamer that this is real and that more information will be released in the next 24 hours. Phew, because we were worried there for a second.
Original story: An official website for Final Fantasy 7 on PC has appeared, and claims the game is "coming soon".
This correlates with a leaked product description of Final Fantasy 7 on Steam that aired earlier this month.
The Final Fantasy 7 PC website stated there will be 36 new achievements to earn, and that you could share your profile online with friends. A Character Booster can raise health, mana and Gil levels to maximum at the click of a button. And there will be cloud saves so you can take your Cloud save to other machines.
This conversion of the cherished old Japanese role-playing game will be available exclusively at the Square Enix store, according to the website.
The minimum system requirements are:
Microsoft Windows XP/Vista/7 (32/64-bit)
2GHz Processor or faster
1GB RAM
DirectX 9-compatible graphic card